FAMILY EVENT
Drew Shaw: Rosewood Circle: The First Day
11AM SATURDAY, AUGUST 19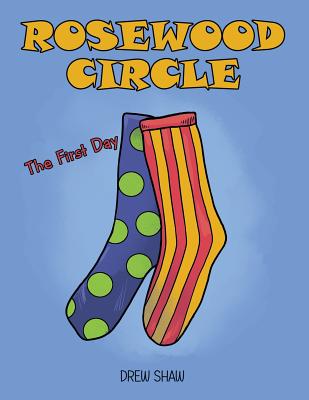 Local author Drew Shaw presents the first book in his self-published Rosewood Circle series for children.
When third-grader David Spencer moves to a new neighborhood, the first day at his new school makes him anxious. Will he make new friends? Will anyone play with him at recess? What should he wear? Despite lots of good advice from his parents and his older brother, David soon realizes that he must navigate the tricky terrain of a new school and new classmates all by himself.
FREE PARKING / LIGHT RAIL
There is plenty of free public parking west of Changing Hands Phoenix, at 400 and 444 West Camelback. Additional free public parking across Camelback to the south.
Don't want to drive? Take the Light Rail! It lets off at the Central Avenue/Camelback Park-and-Ride, which has hundreds of free parking spaces across the street from Changing Hands.
ABOUT THE AUTHOR
DREW SHAW, a Carolina boy, grew up listening to and learning from gifted storytellers in his family, school, and church. The nuances of verbal communication and how reading aloud makes stories come to life fascinates him. The lessons he learned from storytellers and his experiences as a teacher, education advocate, and consultant afford him a unique perspective to address relevant subject matter for children and adults. In addition to writing, Drew is the co-founder of Acumen Learning Innovations, LLC, an education consulting company.

$12.95
ISBN: 9781480845220
Availability: On Our Shelves Now
Published: Archway Publishing - May 31st, 2017
---

$22.95
ISBN: 9781480845213
Availability: On Our Shelves Now
Published: Archway Publishing - May 31st, 2017
---