Sandra Marinella: The Story You Need To Tell: Writing to Heal from Trauma, Illness or Loss
7PM THURSDAY, AUGUST 17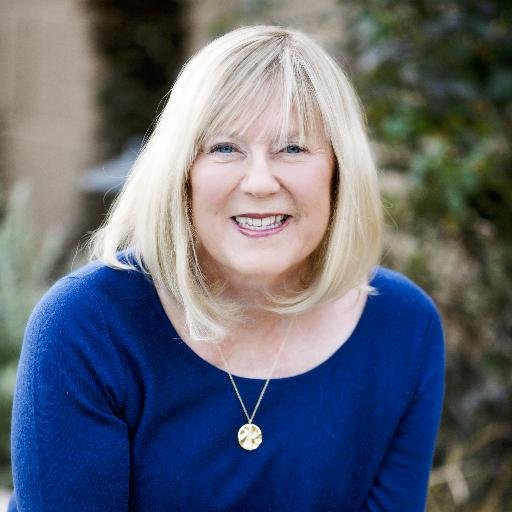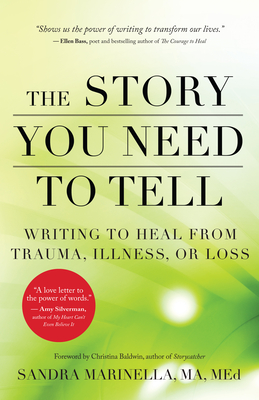 The award-winning author presents inspiring true stories that demonstrate how to use personal stories and writing to move past physical or emotional hardships toward resilience and renewal.
Most of us have a story inside that is waiting to be told.
The Story You Need to Tell
is a practical and inspiring guide to transformational personal storytelling. This work is the product of Sandra Marinella's pioneering work with veterans and cancer patients, her years of teaching writing, and her in-depth research into its profound healing properties.
More than a hundred individuals stepped forward to share "the story they needed to tell." These storytellers shed light on how writing can help us heal, grow, and make positive changes in our lives. They show us how to safely tell, write, and rewrite our lives. Marinella explores how our myths, our metaphors, and our meaning are born of the stories we choose to tell.
With a brilliant storytelling voice, Marinella shares the stories she needs to tell by opening up about her use of journaling and expressive writing to navigate challenges including breast cancer and postpartum depression. Each of the techniques, prompts, and exercises she presents help us "to unravel the knot inside" and move forward toward greater well being.
Part of the profits from the book support Dr. Susan Love's Cancer Research Foundation, the Military Assistance Mission (MAM), and emerging writers by offering free personal writing workshops at the Integrative Medicine Mayo Clinic in Phoenix.
ABOUT THE AUTHOR
A local, award-winning writing teacher and author SANDRA MARINELLA, MA, MEd, has taught thousands of students and fellow educators and presented hundreds of workshops to veterans, teachers, writers, and cancer patients about the power of our personal stories to heal, grow, and transform our lives. Sandra founded the Story You Need to Tell Project which provides workshops on the power of transformational story telling and personal writing. Profits from her book support cancer research and provide educational scholarships as well as writing workshops for those in need. She lives in Chandler, Arizona. Discover more at
www.storyyoutell.com
.

$17.95
ISBN: 9781608684830
Availability: On Our Shelves Now
Published: New World Library - May 16th, 2017
---