Stephen R. Colwell: Flying with Dragons
7PM THURSDAY, AUGUST 24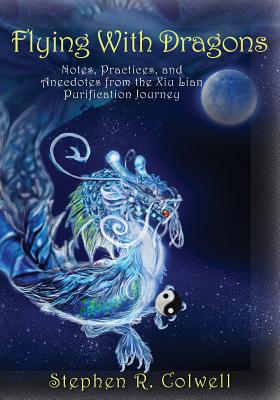 Master teacher Stephen Colwell, who studied under Master Zhi Gang Sha, visits with his latest, a chronicle of his road to Enlightenment from the psychedelic Sixties to the present, Flying with Dragons.
Cowell recounts stories, anecdotes, and practices about his 45-year spiritual journey studying and practicing with many spiritual Masters in the Christian, Hindu, Buddhist, and Taoist traditions. He also offers ancient spiritual wisdom in the form of daily practices to help each soul progress on its own unique journey.
FREE PARKING / LIGHT RAIL
There is plenty of free public parking west of Changing Hands Phoenix, at 400 and 444 West Camelback. Additional free public parking across Camelback to the south.
Don't want to drive? Take the Light Rail! It lets off at the Central Avenue/Camelback Park-and-Ride, which has hundreds of free parking spaces across the street from Changing Hands.
ABOUT THE AUTHOR
STEPHEN R. COLWELL is the author of
Flying With Dragons: Notes, Practices, and Anecdotes from the Xiu Lian Purification Journey
and a Master Teacher of the Tao Academy of Master Zhi Gang Sha. He is the owner of Soul Light Services, a spiritual counseling business in Boulder, CO.

$15.00
ISBN: 9781945390746
Availability: On Our Shelves Now
Published: Waterfront Digital Press - November 15th, 2016
---