David Lastinger: How To Do Things Your Phone Won't: A Common-Sense Guide to Real Life
5PM SATURDAY, AUGUST 24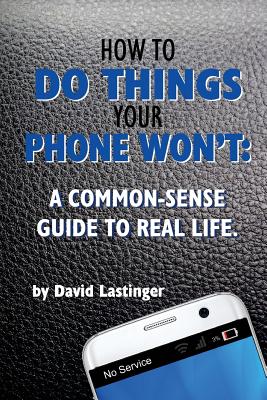 David Lastinger presents his independently published guide.
From the author: "For those of you who are just getting out on your own and are wondering about how to do your own shopping, changing a flat tire, setting up house, and other life events that your phone can't do, this book will help you with quick no bones about it advice. If you are more booksmart than street smart, this will help level the field for you."
ABOUT THE AUTHOR
DAVID LASTINGER is a practical and logical thinker who likes to learn from others successes and mistakes. He began working at the age of 14 in the Hospitality field and has had an eclectic career path to include the USPS, self-employment, and being a Mortgage Loan Officer. He lives in Arizona with his wife, Anne, and their two dogs and a cat. He has a lifetime love of cycling and hiking and is currently 300 miles into the Pacific Crest Trail.

$9.00
ISBN: 9781985897755
Availability: On Our Shelves Now
Published: Createspace Independent Publishing Platform - August 7th, 2018
---