CHANGING HANDS BOOK CLUB
Long and Short of It: The Gone Dead and The Man Who Shot My Eye Out is Dead, both by Chanelle Benz
7PM TUESDAY, AUGUST 20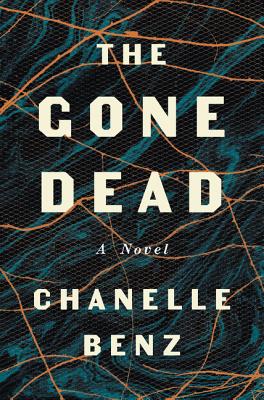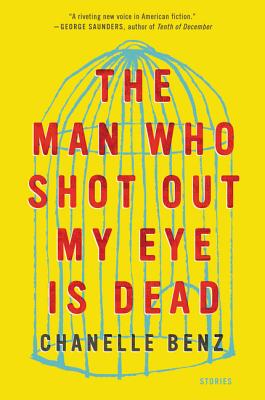 Long and Short of It Book Club is a new bimonthly club that explores one book and one story collection connected by a theme.
Tonight the group discusses
The Gone Dead
and
The Man Who Shot My Eye Out is Dead
, both by Chanelle Benz.
The Gone Dead
is a debut novel about a young woman who returns to her childhood home in the American South and uncovers secrets about her father's life and death.
The Man Who Shot My Eye Out is Dead
is a debut collection about lives across history marked by violence and longing.
Stop by Changing Hands Phoenix or Tempe (or order online by clicking "add to cart" below) to get your copies of
The Gone Dead
for
20% OFF
and
The Man Who Shot My Eye Out is Dead
for
10% OFF
.
Then meet us at First Draft Book Bar to discuss the pick.
FREE PARKING / LIGHT RAIL
Don't want to drive? Take the Light Rail! It lets off at the Central Avenue/Camelback Park-and-Ride, which has hundreds of free parking spaces across the street from Changing Hands.
ABOUT THE BOOKS
About
The Gone Dead
:
Billie James' inheritance isn't much: a little money and a shack in the Mississippi Delta. The house once belonged to her father, a renowned black poet who died unexpectedly when Billie was four years old. Though Billie was there when the accident happened, she has no memory of that day—and she hasn't been back to the South since.
Thirty years later, Billie returns but her father's home is unnervingly secluded: her only neighbors are the McGees, the family whose history has been entangled with hers since the days of slavery. As Billie encounters the locals, she hears a strange rumor: that she herself went missing on the day her father died. As the mystery intensifies, she finds out that this forgotten piece of her past could put her in danger.
Inventive, gritty, and openhearted, The Gone Dead is an astonishing debut novel about race, justice, and memory that lays bare the long-concealed wounds of a family and a country.
About
The Man Who Shot Out My Eye Is Dead
:
A brother and sister turn outlaw in a wild and brutal landscape. The daughter of a diplomat disappears and resurfaces across the world as a deadly woman of many names. A young Philadelphia boy struggles with the contradictions of privilege, violence, and the sway of an incarcerated father. A monk in sixteenth century England suffers the dissolution of his monastery and the loss of all that he held sacred.
The characters in The Man Who Shot Out My Eye Is Dead, Benz's wildly imaginative debut, are as varied as any in recent literature, but they share a thirst for adventure which sends them rushing full-tilt toward the moral crossroads, becoming victims and perpetrators along the way. Riveting, visceral, and heartbreaking, Benz's stories of identity, abandonment, and fierce love come together in a daring, arresting vision.

$21.59
Email or call for price.
ISBN: 9780062490698
Published: Ecco - June 25th, 2019
---

$13.49

ISBN: 9780062490780
Availability: Special Order - Subject to Availability
Published: Ecco - December 12th, 2017
---