Rick Unklesbay: Arbitrary Death
7PM THURSDAY, AUGUST 8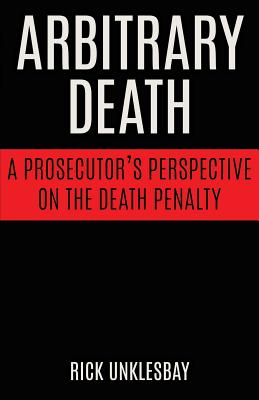 Deputy Pima County Attorney Rick Unklesbay presents his book, Arbitrary Death.
In a career spanning four decades, Unklesbay tried over one hundred murder cases that ended with sixteen men and women receiving the death sentence. His book offers an insider's view from someone who has spent decades prosecuting murder cases and who now argues that the death penalty doesn't work and that our system is fundamentally flawed.
Arbitrary Death
is for anyone who wonders why and when its government seeks to legally take the life of one of its citizens—and may have you questioning whether you can support a system that applies death as an arbitrary punishment, often decades after the sentence was given.
PARKING / LIGHT RAIL
Don't want to drive? Take the Light Rail! It lets off at the Central Avenue/Camelback Park-and-Ride, which has hundreds of free parking spaces across the street from Changing Hands.
ABOUT THE AUTHOR
Rick Unklesbay began his career as a prosecutor in 1981 in the Pima County Attorney's Office. He rose to the top of the Office, has served as an adjunct member of the University of Arizona College of Law faculty and has been sought out as a speaker at seminars and legal education programs. He has supervised the Violent Crimes Unit, been Chief of the Criminal Division and now runs the office's unit examining potential wrongful conviction. Sixteen men and women whose cases he tried received the death sentence. In his new book,
Arbitrary Death
, Unklesbay reveals that he has reversed his position on the death penalty. He was prepared for the shock that his change of opinion is causing in some prosecutor circles. His book, he says, is for anyone who wonders why and when its government seeks to legally take the life of one of its citizens

$12.95

ISBN: 9781627876803
Availability: On Our Shelves Now
Published: Wheatmark - May 10th, 2019
---