TWEEN EVENT
Heather Kassner: The Bone Garden
2PM SATURDAY, AUGUST 10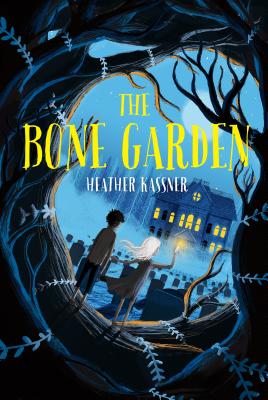 The local debut author presents her illustrated fantasy novel about a girl made of dust and bone and imagination who seeks the truth about the magic that brought her to life.
Irréelle fears she's not quite real. Only the finest magical thread tethers her to life—and to Miss Vesper. But for all her efforts to please her cruel creator, the thread is unraveling. Irréelle is forgetful as she gathers bone dust. She is slow returning from the dark passages beneath the cemetery. Worst of all, she is unmindful of her crooked bones.
When Irréelle makes one final, unforgivable mistake, Miss Vesper threatens to imagine her away once and for all. Desperate, Irréelle flees to the underside of the graveyard and embarks on an adventure to unearth the magic that breathes bones to life, even if it means she will return to dust and be no more. With echoes of
The Graveyard Book
, Heather Kassner crafts a spooky story humming with magic and mystery.
ABOUT THE AUTHOR
Heather Kassner loves thunderstorms, hummingbirds, and books. She lives with her husband in Arizona, waiting (and waiting and waiting) for the rain, photographing hummingbirds, and reading and writing strange little stories.
The Bone Garden
is her debut novel. Follow her on Twitter @HeatherKassner.

$16.99

ISBN: 9781250296894
Availability: Special Order - Subject to Availability
Published: Henry Holt and Co. (BYR) - August 6th, 2019
---