CHANGING HANDS BOOK CLUB
How to Change the World Book Club: The Madness of Crowds: Gender, Race and Identity by Douglas Murray
6:30PM PDT MONDAY, AUGUST 10
LOCATION: LIVE ON ZOOM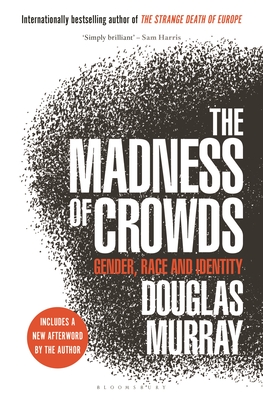 "Mind Your Business" is now "How to Change the World Book Club."
On the second Monday of each month, join Javelina CEO Catherine Alonzo in reading and discussing non-fiction books from the realms of economics, history, social justice, business, and more to learn how to make an impact in your community in our rapidly changing world. You'll get 20% off hardcover and 10% off paperback picks when you purchase the selection of the month at Changing Hands!
A Zoom link to join the club meeting to come.
(One-click entry with a Zoom account. Don't have an account? Sign up
here
. its free!)
This month the group discusses The Madness of Crowds by Douglas Murray.
ABOUT THE BOOK
The challenging and brilliantly-argued new book from the bestselling author of The Strange Death of Europe.

In his devastating new book The Madness of Crowds, Douglas Murray examines the twenty-first century's most divisive issues: sexuality, gender, technology and race. He reveals the astonishing new culture wars playing out in our workplaces, universities, schools and homes in the names of social justice, identity politics and intersectionality.

We are living through a postmodern era in which the grand narratives of religion and political ideology have collapsed. In their place have emerged a crusading desire to right perceived wrongs and a weaponization of identity, both accelerated by the new forms of social and news media. Narrow sets of interests now dominate the agenda as society becomes more and more tribal--and, as Murray shows, the casualties are mounting.

Readers of all political persuasions cannot afford to ignore Murray's masterfully argued and fiercely provocative book, in which he seeks to inject some sense into the discussion around this generation's most complicated issues. He ends with an impassioned call for free speech, shared common values and sanity in an age of mass hysteria.