ONLINE ORDERING HAS BEEN TURNED OFF FOR THIS EVENT
Get your book and ticket in-store before the event, or by phone at 480.730.0205.
7PM MONDAY, MAY 4
Adam Bray & Tricia Barr: Ultimate Star Wars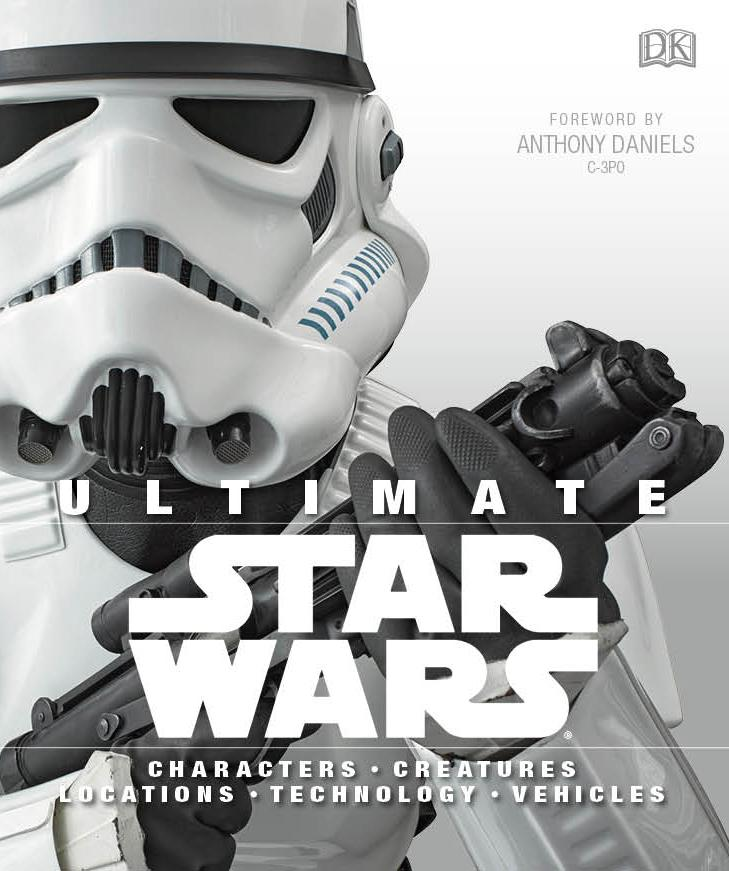 Lucasfilms writer Adam Bray and Star Wars podcaster Tricia Barr visit for a presentation of the newest illustrated Star Wars guide, packed full of information about key characters and storylines from the original Star Wars, The Clone Wars, Rebels, and the expanded universe.
This is a beautifully illustrated guide that is structured chronologically and packed full of information about the Star Wars movie saga, The Clone Wars, and Rebels. The perfect primer before Episode VII is released,
Ultimate Star Wars
will get old and new fans caught up and knowledgeable on all things Star Wars.
PURCHASE TICKETS
You can purchase tickets in-store at either Changing Hands location.
EVENT DETAILS
TICKET (admits two) is free with book purchase from Changing Hands.

Letter groups (printed on top of ticket) will be called at 6:30pm to fill seats and designated standing room.
If available, seating and standing room opens to those without tickets at 6:50pm.
Booksigning line forms by assigned letter group after the presentation.
Those without tickets may get their books signed after ticket-holders, if time allows.
Space cannot be guaranteed for late arrivals.

Event details may be subject to unannounced changes.
CAN'T MAKE IT? If you'd like a signed book from any of our author events pre-pay in-store and we'll have one or more copies signed and reserved for you. We also ship anywhere in the US and to most international locations!
ABOUT THE AUTHORS
ADAM BRAY is a journalist, photographer and guidebook writer for more than 25 titles published by
Insight Guides, DK Eyewitness, Berlitz, Thomas Cook
, and
Things Asian
. He has written the Star Wars books
Star Wars: What Makes a Monster?
and
Star Wars Rebels: The Visual Guide
.
TRICIA BARR is a blogger, podcaster, and novelist who has been a Star Wars expert since 1977. She contributes to
Star Wars Insider
magazine and the official
Star Wars Blog
, and discusses Star Wars extensively on her blog and podcasts.