Dr. Mona Morstein: Master Your Diabetes
7PM TUESDAY, DECEMBER 12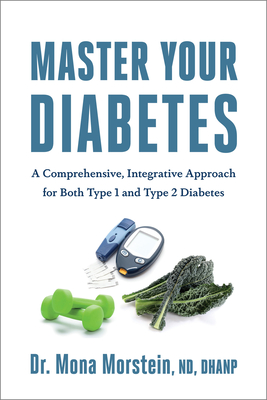 Naturopathic physician and diabetes expert Dr. Mona Morstein shares her new guide.
The evidence is clear: We are in the midst of a worldwide diabetes epidemic. In the United States alone, one in three Americans is either diabetic (29 million patients) or prediabetic (87 million patients), costing an annual $242 billion in medical treatments.
Master Your Diabetes
shows how people with both type 1 and type 2 diabetes can gain and maintain excellent control of their blood sugar levels, preventing and even reversing existing complications through education combined with medical support and encouragement. This is the first comprehensive guide for patients, caregivers, and medical practitioners to demonstrate an integrative approach based on the "eight essentials" of treatment and prevention: a low-carb diet, exercise, good sleep, stress management, healing the gut, detoxification, supplementation, and medications.
FREE PARKING / LIGHT RAIL
There is plenty of free public parking west of Changing Hands Phoenix, at 400 and 444 West Camelback. Additional free public parking across Camelback to the south.
Don't want to drive? Take the Light Rail! It lets off at the Central Avenue/Camelback Park-and-Ride, which has hundreds of free parking spaces across the street from Changing Hands.
ABOUT THE AUTHOR
DR. MONA MORSTEIN is a naturopathic physician with a medical practice focused in integrative diabetes treatment. Her clinic, Arizona Integrative Medical Solutions, is located in Tempe, Arizona, where she sees patients of all ages and genders for acute and chronic conditions. An expert on prediabetes and diabetes, she is a frequent lecturer at conferences and webinars, and is the founder and executive director of The Low Carb Diabetes Association. Dr. Morstein is also a member of the Arizona Diabetes Coalition.

$29.95
ISBN: 9781603587372
Availability: On Our Shelves Now
Published: Chelsea Green Publishing Company - October 10th, 2017
---