ONLINE ORDERING HAS BEEN TURNED OFF FOR THIS EVENT
Get your book and ticket in-store before the event, or by phone at 480.730.0205.
FAMILY EVENT
Jan Brett
The Mermaid
5PM FRIDAY, DECEMBER 8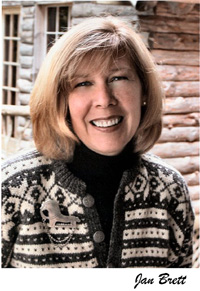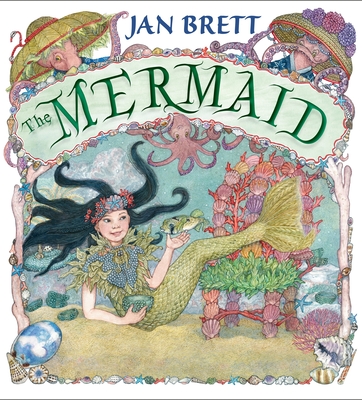 The celebrated illustrator and children's book author shares her latest, a striking under-the-sea version of Goldilocks as only Jan Brett could create.
GET YOUR BOOK AND TICKET
Click "add to cart" at the bottom of the page. We'll send you an email confirmation, plus a second email with more details (usually within 24 hours).
EVENT GUIDELINES
Seating is determined by letter group (indicated on tickets) and opens at 4:30pm.
→ $18.99 + tax: One (1) copy of The Mermaid and admission for one (1) adult and up to two (2) children.
Signing line forms after the event by letter group printed on tickets.
Event guidelines may be subject to changes.
Refunds will not be issued within three days of the event.
CAN'T MAKE IT?
Click "add to cart" below on the signed copy of
The Mermaid
and we'll have it signed and reserved for you. We also ship anywhere in the US and to most international locations!
ABOUT THE BOOK
When Kiniro, a young mermaid, comes upon a gorgeous house made of seashells and coral, she is so curious that she goes inside. She's thrilled to find a just-right breakfast, pretty little chair, and, best of all, a comfy bed that rocks in the current.
But when the Octopus family returns home, they are not happy to find that someone has been eating their food and breaking their things. Baby has the biggest shock when she finds the mermaid asleep in her bed Luckily, shock turns to happiness when Kiniro gives her a thoughtful gift before escaping from the twenty-four arms coming her way.
Vibrant, intricate scenes of an underwater paradise transport this classic fairy tale to a magical setting inspired by the seas off the coast of Okinawa, Japan. Chock full of fish and fauna and adventure, Kiniro's story will enchant readers of all ages.
ABOUT THE AUTHOR
JAN BRETT is the author of the
New York Times
bestselling
Gingerbread Friends
,
The Three Snow Bears
, and
The Mitten
, as well as many other classics. She lives in Norwell, Massachusetts.