TWEEN EVENT
Club Read: A Witch Alone plus Club Read Trivia Bowl
2PM SATURDAY, DECEMBER 1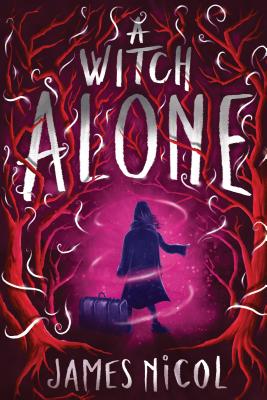 Calling all tweens! Join us for free grub from Clockwork Pizza as we discuss James Nicol's A Witch Alone.
We'll also be hosting our annual Club Read trivia bowl in both stores. Kids do NOT need to have read all 12 Club Read picks from this year in order to participate.
Club Read Badge Members: Get three points for attending the meeting, and one point when you purchase the month's pick at Changing Hands Bookstore. Don't have a free club read badge? Ask a bookseller how to get one!
CLUB READ IN PHOENIX
We will also be discussing
A Witch Alone
at 2pm on Saturday, December 1, 2018 at Changing Hands Phoenix's Club Read meeting.
More info »
ABOUT THE BOOK
Arianwyn is a fully qualified witch, but somehow magic doesn't feel any easier than it did in her apprentice days. The Hex has driven all manner of supernatural creatures out of the Great Wood and into her little town -- some benign, others dark, and others downright mischievous. The Spellorium has never been so busy!
What's more, the High Elder has set her a dangerous secret mission. With Gimma acting weirder than usual and her friendships crumbling under pressure, Arianwyn faces the toughest spell of her witching career -- can she really see it through alone?
WHAT IS CLUB READ?
Great books, prize giveaways, tasty treats, author visits and more — it's all part of our free Club Read program for kids, and you're invited! We meet once a month to discuss a book, do some fun activities, and have a great time. Sign up today (it's free!) and start earning points towards all kinds of cool prizes.
More info »
$17.99
ISBN: 9781338188516
Availability: On Our Shelves Now
Published: Chicken House - September 25th, 2018
---