Howard Gershkowitz: The Operator
7PM FRIDAY, DECEMBER 7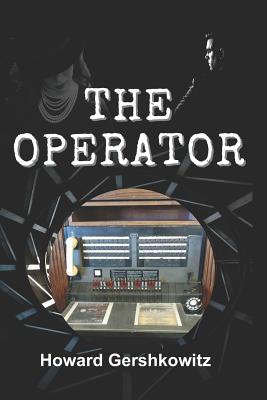 Local author and poet Howard Gershkowitz presents his debut novel, a suspense-filled story about the struggle against greed and power in our nation's capitol.
In the historic Hassayampa Inn in Prescott, AZ, Harold and Laura attempt to put their strained marriage back together. Instead, Harold finds himself swept through a time portal to 1929, where he meets Talia Sanders, the hotel's operator. Together, they attempt to stop the Great Depression and the ensuing misery it causes. Unable to control the currents of time, he unexpectedly re-emerges in the present to find that nothing has changed, except that Talia has left him a billion-dollar trust with instructions to stop the current economic crisis from spiraling out of control. He is immediately confronted by Talia's son, who will stop at nothing — including murder - to gain control of the trust fund for himself. Meanwhile, Harold attempts to navigate the murky political backwaters of Washington, D.C., where he engages a sleazy D.C. power broker to facilitate new legislation addressing the crumbling infrastructure of the nation. What he doesn't know is that this lobbyist has a traitorous agenda of his own. Caught in a web of greed and deceit, he finds his way back to Talia, to enlist her assistance. Her valiant attempts backfire, however, putting Harold's life in jeopardy. In the end, it's the love of his life who must come to his rescue...but which one?
ABOUT THE AUTHOR
HOWARD GERSHKOWITZ lives in Chandler, AZ, and has been both a science fiction fan and history buff most of his life. He has published both poetry and fiction in various magazines and anthologies, including
Ghost Stories
(Zimbrell Press),
The Offbeat
(Michigan State University quarterly), and most recently,
Best Short Stories and More
(An anthology of AZ fiction and poetry published by the Prescott Professional Writers group). Howard is a graduate of Fairleigh Dickinson University, and holds a Bachelor's in Mechanical Engineering (BSME),

$16.99
ISBN: 9781732723740
Availability: On Our Shelves Now
Published: All Things That Matter Press - October 14th, 2018
---