Long and Short of It Book Club: The Female Persuasion by Meg Wolitzer and Her Body and Other Parties by Carmen Maria Machado
7PM TUESDAY, DECEMBER 18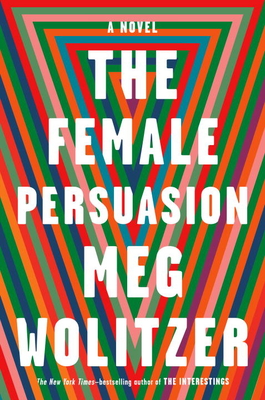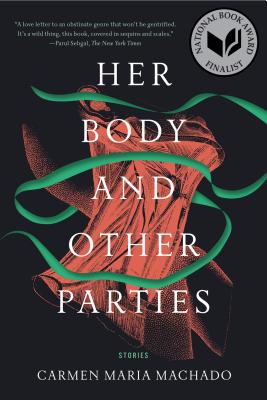 Long and Short of It Book Club is a new bimonthly club that explores one book and one story collection connected by a theme.
This month, explore femininity and feminism through
The Female Persuasion
by Meg Wolitzer and
Her Body and Other Parties
by Carmen Maria Machado. Wolitzer's novel is an accessible coming-of-age tale about relationships and sexuality, while Machado's stories tackle current issues about womanhood from outside of the box through a variety of genres.
Stop by Changing Hands Phoenix or Tempe (or order online by clicking "add to cart" below) to get your copies of
Her Body and Other Parties
for
10% OFF
and
The Female Persuasion
for
20% OFF
.
Then meet us at First Draft Book Bar to discuss the pick.
FREE PARKING / LIGHT RAIL
Don't want to drive? Take the Light Rail! It lets off at the Central Avenue/Camelback Park-and-Ride, which has hundreds of free parking spaces across the street from Changing Hands.
ABOUT THE BOOKS
About
Salvage the Bones
:
To be admired by someone we admire—we all yearn for this: the private, electrifying pleasure of being singled out by someone of esteem. But sometimes it can also mean entry to a new kind of life, a bigger world.
Greer Kadetsky is a shy college freshman when she meets the woman she hopes will change her life. Faith Frank, dazzlingly persuasive and elegant at sixty-three, has been a central pillar of the women's movement for decades, a figure who inspires others to influence the world. Upon hearing Faith speak for the first time, Greer—madly in love with her boyfriend, Cory, but still full of longing for an ambition that she can't quite place—feels her inner world light up. And then, astonishingly, Faith invites Greer to make something out of that sense of purpose, leading Greer down the most exciting path of her life as it winds toward and away from her meant-to-be love story with Cory and the future she'd always imagined.
Charming and wise, knowing and witty, Meg Wolitzer delivers a novel about power and influence, ego and loyalty, womanhood and ambition. At its heart,
The Female Persuasion
is about the flame we all believe is flickering inside of us, waiting to be seen and fanned by the right person at the right time. It's a story about the people who guide and the people who follow (and how those roles evolve over time), and the desire within all of us to be pulled into the light.
About
Her Body and Other Parties: Stories
:
In
Her Body and Other Parties
, Carmen Maria Machado blithely demolishes the arbitrary borders between psychological realism and science fiction, comedy and horror, fantasy and fabulism. While her work has earned her comparisons to Karen Russell and Kelly Link, she has a voice that is all her own. In this electric and provocative debut, Machado bends genre to shape startling narratives that map the realities of women's lives and the violence visited upon their bodies.
A wife refuses her husband's entreaties to remove the green ribbon from around her neck. A woman recounts her sexual encounters as a plague slowly consumes humanity. A salesclerk in a mall makes a horrifying discovery within the seams of the store's prom dresses. One woman's surgery-induced weight loss results in an unwanted houseguest. And in the bravura novella "Especially Heinous," Machado reimagines every episode of
Law & Order: Special Victims Unit
, a show we naïvely assumed had shown it all, generating a phantasmagoric police procedural full of doppelgängers, ghosts, and girls with bells for eyes.
Earthy and otherworldly, antic and sexy, queer and caustic, comic and deadly serious,
Her Body and Other Parties
swings from horrific violence to the most exquisite sentiment. In their explosive originality, these stories enlarge the possibilities of contemporary fiction.

$22.40
ISBN: 9781594488405
Availability: Not Available In-Store - Usually Ships from Warehouse in 1-5 Days
Published: Riverhead Books - April 3rd, 2018
---

$16.00
ISBN: 9781555977887
Availability: On Our Shelves Now
Published: Graywolf Press - October 3rd, 2017
---