Poetry Reading with Tolsun Press
7PM SATURDAY, DECEMBER 8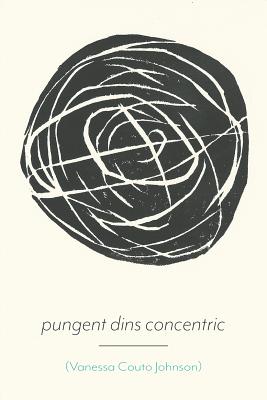 Vanessa Couto Johnson reads from
pungent dins concentric
, a book of prose poetry that Lyn Hejinian describes as "swirling [with] syntactic image structures that seem to be the outcome of critical attention to the strangeness of the world around us." Jennifer Battisti reads from
Echo Bay
, a book of poetry "rooted deeply in the body...but also untethered in their imagination."
ABOUT THE AUTHORS
Vanessa Couto Johnson will read from her book of prose poety,
pungent dins concentric
. In
pungent dins concentric
, Vanessa Couto Johnson's dazzling wordplay is bounteous and exhilarating, even as it aces the heavy lifting of the book's real and often startling wisdom. In the delectable world of these poems, "the properties of bellies are what lead us" in a "life, not fare, but air-letting. We all lung for." With lightning quick "voracity veracity velocity" this book invites us to "laugh until full, until body itself is a world." "Elegant in the mathematical sense," Couto Johnson's wry but confident pronouncements amount to a love song to the pleasure and puzzlement of sentient sensuality, onomatopoetically delivering the very delight and savor these "polylingual spoon nutrients, crave and carve and cave of / deepening morphemes" describe.
Also reading from her chapbook of poetry,
Echo Bay
, will be Las Vegas native, Jennifer Battisti. Often set in the less-glamorous corners and lesser-known outskirts of iconic Las Vegas, the poetry in Jennifer Battisti's
Echo Bay
defines an honest reality of motherhood and daughterhood contrasting their predefined definitions. Obliterating the saccharine, and with acute descriptions and sharp language, each piece blends natural order with one's own sentience until objectivity evaporates and all that is left is emotion. In Battisti's debut chapbook, music from the late twentieth century plays in the background, desert heat radiates from the pages, and at any given moment an off-duty Elvis waits for his flight.