VIRTUAL TWEEN BOOK CLUB
Club Read: How to Find What You're Not Looking For by Veera Hiranandani
2PM (4PM ET) SATURDAY, DECEMBER 4
LOCATION: LIVE ON ZOOM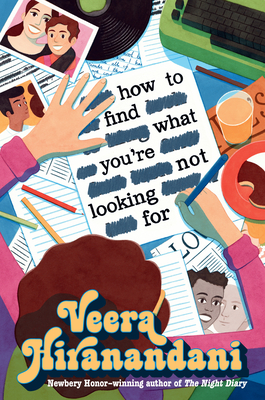 Calling all tweens! We'll be discussing How to Find What You're Not Looking For by Veera Hiranandani for December's virtual Club Read meeting.
Members from both our Tempe and Phoenix groups will come together online to discuss our December pick. It's BYOP (bring your own pizza -- or any snacks you like). We'll also talk about our favorite reads from the past months and reveal the next Club Read selection!
RSVP for the virtual meeting now
.
Instructions and details about the Zoom meeting will be sent at a later date
.

ABOUT THE BOOK
New historical fiction from a Newbery Honor–winning author about how middle schooler Ariel Goldberg's life changes when her big sister elopes following the 1967 Loving v. Virginia decision, and she's forced to grapple with both her family's prejudice and the antisemitism she experiences, as she defines her own beliefs.

Twelve-year-old Ariel Goldberg's life feels like the moment after the final guest leaves the party. Her family's Jewish bakery runs into financial trouble, and her older sister has eloped with a young man from India following the Supreme Court decision that strikes down laws banning interracial marriage. As change becomes Ariel's only constant, she's left to hone something that will be with her always--her own voice.

WHAT IS CLUB READ?
Great books, prize giveaways, tasty treats, author visits and more — it's all part of our free Club Read program for kids, and you're invited! We meet once a month to discuss a book, do some fun activities, and have a great time. Sign up today (it's free!) and start earning points towards all kinds of cool prizes. More info »