Betty Webb: Desert Vengeance & Donis Casey: The Return of the Raven Mocker
Betty Webb: Desert Vengeance
Donis Casey: The Return of the Raven Mocker
7PM WEDNESDAY, FEBRUARY 8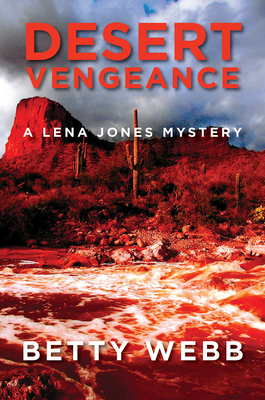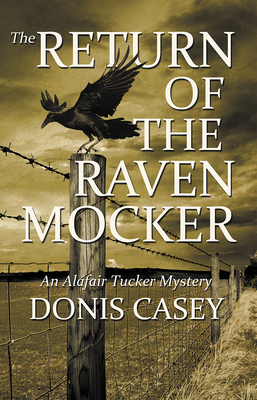 Former journalist and prize winning mystery novelist Betty Webb is joined by Arizona Book Award winning mystery writer Donis Casey to present and sign their latest mystery novels.
About
Desert Vengeance:
Writing isn't easy, especially when you're approaching the end of a ten-book series. When Betty Webb began the Lena Jones series with
Desert Noir
in 2000, few mysteries had been written with an Arizona setting, and none with a Maricopa County setting. During the now nine-book arc, the fictional Lena has grown from being a woman who could hardly approach a closet without fear (because that's where her pedophile foster father used to hide) to a strong, independent private detective who takes on the most difficult cases. Webb's own writing career has undergone major change, too. She has morphed from being a newspaper journalist, to a nationally-syndicated book reviewer, to a mystery novelist, to a creative writing teacher whose classes are in great demand. During her appearance at Changing Hands, she will share her writing insights and answer questions about the difficulties and joys of the writing life.
About
The Return of the Raven Mocker:
Raven Mocker is a Cherokee legend, an evil spirit who assumes the form of a raven and takes wing at night to possess the bodies of the sick and elderly and torment them until they die. When the Raven Mocker returns to little Boynton, Oklahoma, in the fall of 1918, he brings with him the great influenza pandemic that claimed fifty million lives all over the world. What a perfect time to commit murder. Who's going to notice?
World War I is still raging in Europe, but Alafair Tucker is fighting her own war as the epidemic sweeps through like wildfire. People are dying in droves, most of the doctors are gone to the war, and the nurses are all falling ill themselves. Alafair and her husband Shaw quarantine their younger children on the farm and Alafair moves into town to care for her stricken daughter Alice and son-in-law Walter.
No one has the time or inclination to wonder about the the circumstance when Alice's neighbor Nola and her son Lewis die, but Alafair suspects that these particular deaths were unnatural. The epidemic is so overwhelming that it is many days before the only doctor left in town is able to confirm Alafair's suspicions. The only witness to the deaths, twelve-year-old Dorothy Thomason, is so traumatized by what she saw that she is rendered mute. Were Nola and her son really murdered, and if so, why?
ABOUT THE AUTHORS
BETTY WEBB is the author of the nationally best-selling Lena Jones mystery series (
Desert Noir
, etc.) and the Gunn Zoo mystery series (
The Anteater of Death
, etc.). Before beginning to write mysteries, she was a journalist, interviewing everyone from U.S. presidents to astronauts who walked on the moon. She has taught creative writing at Phoenix College, ASU, and in 2016 was designated "Writer in Residence" by the Arizona State Library.
DONIS CASEY was born and raised in Tulsa, Oklahoma. A third generation Oklahoman, she and her siblings grew up among their aunts and uncles, cousins, grandparents and great-grandparents on farms and in small towns, where they learned the love of family and independent spirit that characterizes the population of that pioneering state. Donis graduated from the University of Tulsa with a degree in English, and earned a Master's degree in Library Science from Oklahoma University. After teaching school for a short time, she enjoyed a career as an academic librarian, working for many years at the University of Oklahoma and at Arizona State University in Tempe, Arizona. Donis left academia in 1988 to start a Scottish import gift shop in downtown Tempe. After more than a decade as an entrepreneur, she decided to devote herself full-time to writing. For the past twenty years, Donis has lived in Tempe, AZ, with her husband.

$15.95
ISBN: 9781464205958
Availability: On Our Shelves Now
Published: Poisoned Pen Press - February 7th, 2017
---

$15.95
ISBN: 9781464207563
Availability: On Our Shelves Now
Published: Poisoned Pen Press - January 3rd, 2017
---