George Lakey: Viking Economics
ONLINE ORDERING HAS BEEN TURNED OFF FOR THIS EVENT
Get your book in-store before the event, or by phone at 480.730.0205.
George Lakey: Viking Economics
4PM SUNDAY, FEBRUARY 12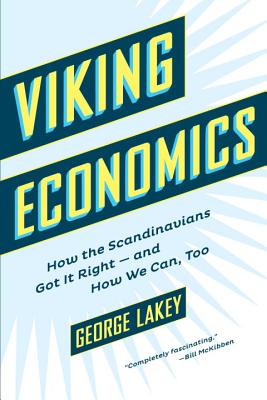 The Martin Luther King, Jr., Peace Award winner, retired professor, and author shares his latest book, about change and how to get it.
In the 1930s Sweden and Norway were even more polarized than the U.S. is now. The far right and the far left battled for control of the countries' economic and political direction. By the 1950s they'd reached consensus and were in the top tier of international ratings for freedom and shared abundance. Author George Lakey tells secrets of their success, from his book
Viking Economics
.
Sweden and Norway share with Iceland and Denmark the Nordic economic model, even though only Norway struck oil. Their sixty-year track record brings them top billings: "best place in the world to be a senior," "best place to be a mom," best educational system, "more start-ups per capita than the U.S."
They are not utopia and they do make mistakes, as revealed in the book Bill McKibben calls "completely fascinating" and Frances Moore Lappé calls "fun to read and just what Americans need right now." Lakey believes these small countries made themselves into laboratories that the whole world can learn from.
ABOUT THE AUTHOR
GEORGE LAKEY, 79, recently retired from Swarthmore College. While a professor there he wrote
Viking Economics
after interviewing economists and others in the Nordic countries. As a young adult he married in Norway and worked there as well as in Denmark and Sweden. On returning to the U.S. he alternated academic positions with founding and leading social betterment organizations. He's led over 1500 social change workshops on five continents. He received the Martin Luther King, Jr., Peace Award and the National Giraffe Award for Sticking his Neck out for the Common Good.