Colleen Oakes with Blood of Wonderland
Victoria Aveyard with King's Cage
3PM SUNDAY, FEBRUARY 12
ONLINE ORDERS for this event have ended. To inquire about additional books/tickets, please call the Phoenix store at 602-274-0067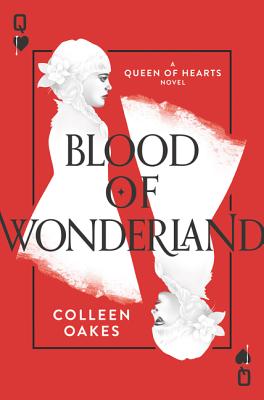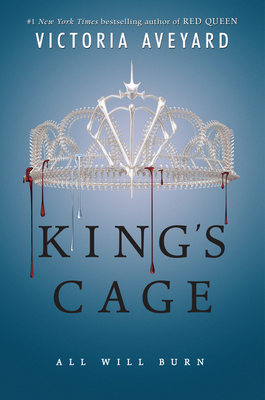 Local author Rae Carson moderates a panel discussion with bestselling authors Colleen Oakes and Victoria Aveyard as they present their latest young adult novels.
GET YOUR BOOK AND TICKET
Please call the store.
EVENT GUIDELINES
Seating is determined by letter group (indicated on tickets) and opens at 2:30pm.
→ $17.99 + tax: One (1) copy of Blood of Wonderland and admission for two (2) people
→ $19.99 + tax: One (1) copy of King's Cage and admission for two (2) people
Signing line forms after the event by letter group printed on tickets.
Event guidelines may be subject to changes.
ABOUT THE BOOKS
Colleen Oakes's twisted reimagining of the Queen of Hearts origin story continues in this thrilling sequel,
Blood of Wonderland
. Dinah has been exiled from Wonderland. The vicious father she always feared has framed her for the brutal murder of her brother and turned the kingdom against her. Now hiding in the lush and mysterious Twisted Wood with only her war steed at her side, Dinah is faced with a choice—to leave Wonderland forever, or stay and fight her father for the throne. When a chance encounter with one of her father's long-lost enemies brings Dinah more allies than she ever could have imagined, war starts to feel inevitable. But before Dinah can lead her people into combat, she must confront certain truths about her heart and her destiny—no matter how dark those truths may be.
In
King's Cage
, the breathless third installment to Victoria Aveyard's bestselling Red Queen series, allegiances are tested on every side. And when the Lightning Girl's spark is gone, who will light the way for the rebellion? Mare Barrow is a prisoner, powerless without her lightning, tormented by her lethal mistakes. She lives at the mercy of a boy she once loved, a boy made of lies and betrayal. Now a king, Maven Calore continues weaving his dead mother's web in an attempt to maintain control over his country—and his prisoner. As Mare bears the weight of Silent Stone in the palace, her once-ragtag band of newbloods and Reds continue organizing, training, and expanding. They prepare for war, no longer able to linger in the shadows. And Cal, the exiled prince with his own claim on Mare's heart, will stop at nothing to bring her back. When blood turns on blood, and ability on ability, there may be no one left to put out the fire—leaving Norta as Mare knows it to burn all the way down.
ABOUT THE AUTHORS
COLLEEN OAKES is the author of books for both teens and adults, including The Elly in Bloom Series, The Queen of Hearts Saga (Harper Collins 2016) and The Wendy Darling Saga. She lives in North Denver with her husband and son and surrounds herself with the most lovely family and friends imaginable. When not writing or plotting new books, Colleen can be found swimming, traveling or totally immersing herself in nerdy pop culture. She currently at work on a standalone novel and another YA fairytale series.
VICTORIA AVEYARD graduated from USC, where she majored in screenwriting. Red Queen was her first novel. She splits her time between Massachusetts and Los Angeles.