FRIDAY POETRY
Jeanette Swain Nicholas: Separate Birds, Fruit Strange as Blackberry
7PM FRIDAY, FEBRUARY 9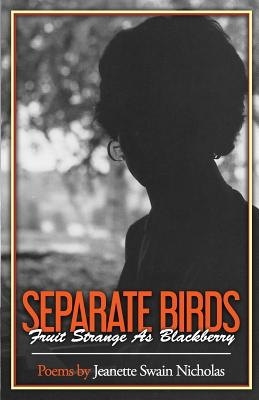 Jeanette Swain Nicholas reads from her recently published collection Separate Birds, Fruit Strange as Blackberry, a semi-chronological study of differences.
The book touches on many themes: "political correctness, segregation, racism, literacy, family, love, homelessness, poverty, drugs, homosexuality, incest, domestic violence, stereotypes, people we know, people we are, and other people."
Open reading follows.
ABOUT THE AUTHOR
JEANETTE SWAIN NICHOLAS has studied poetry both formally and informally through a multitude of workshops and classes and from this education her own style emerged.
Her poems are inspired by her own experiences:
- working as a social worker for over 30 years in urban income neighborhoods of the U.S. and Canada.
- working/teaching at colleges and universities, their staff, their students, pressing for social change.
- working as a community activist and victim advocate for the Detroit Police Department.
- being married to a priest, a wife-beating judge, and a drug addict.
Her next book is about women and the universality of their issues.

$9.95
ISBN: 9781546662723
Availability: On Our Shelves Now
Published: Createspace Independent Publishing Platform - August 21st, 2017
---