Dee Ellsworth: New Consciousness in Transformation
3PM SUNDAY, FEBRUARY 9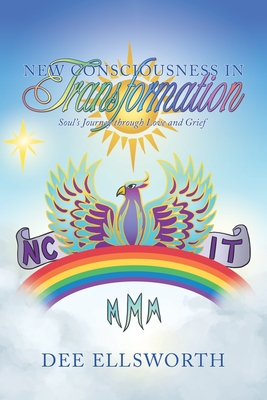 Ellsworth shares her self-published book about the grief of a mother losing a child suddenly of a heart attack.
As well as "a spiritual awakening to an individual journey of life that speaks to us through miracles which occur if we are open to receive them from our loved ones."
ABOUT THE AUTHOR
"Dee Ellsworth is a new author who took to pen to harness the pain in her heart after losing her first born son, Robert Ellsworth, a gifted writer, screen writer, and playwright who often times tried to get her to write.
There was a deep connection between Robert and Dee, spiritually, creatively, and emotionally. No until she started writing did she come to realize just how connected they truly were.
As a child, Dee had a thirst for the unknown, with a strong leaning toward religion and other cultures. Then, when she started writing about her son's life, she came to realize just how fascinated her son was with other religions, and the people who practiced their faiths.
Robert traveled extensively to other parts of the world, and went so far as to participate in some of their religious rituals."

$13.99
ISBN: 9781532081682
Availability: Not Available In-Store - Usually Ships from Warehouse in 1-5 Days
Published: iUniverse - October 14th, 2019
---