National Geographic Live! presents Kakani Katija
7:30PM WEDNESDAY, FEBRUARY 19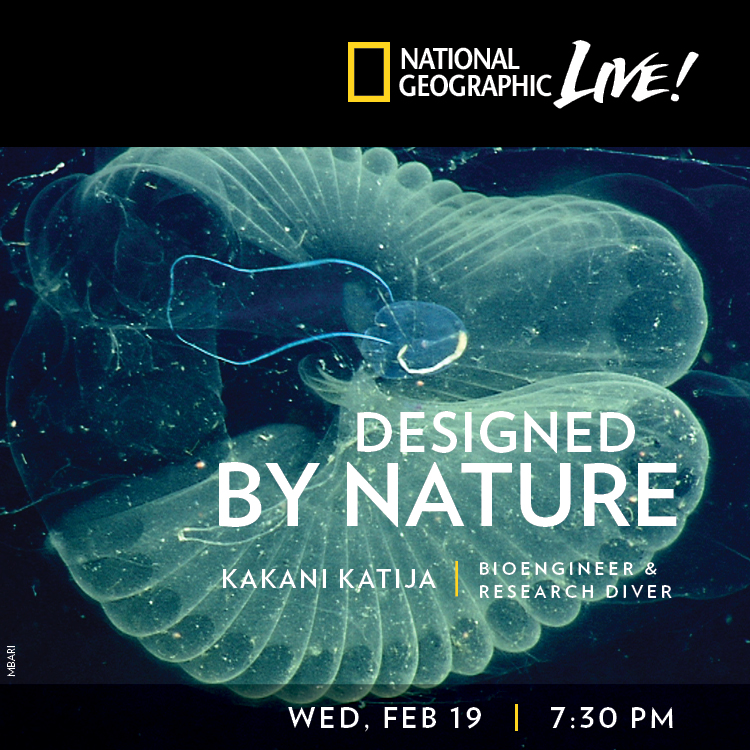 Kakani Katija visits Mesa Arts Center as part of the National Geographic Live! series.
Bioengineer and research diver Kakani Katija takes you deep into the midwaters of the ocean—one of the least explored ecosystems on our planet—and shares how its inhabitants could lead to breakthroughs in bio-inspired design. Katija's work led to energy efficient jellyfish-inspired robotics. Now, she studies little-known sea creatures that have the potential to make a big impact on some of our world's most critical problems.
EVENT DETAILS