Sharon Flanagan-Hyde: Forget They Were Ever Born
7PM TUESDAY, FEBRUARY 11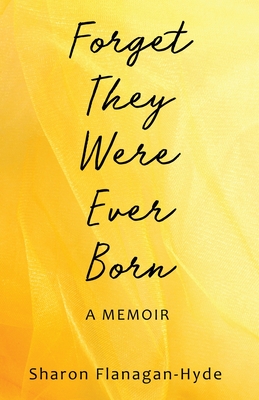 Sharon Flanagan shares her memoir, a deeply troubling yet inspiring memoir that recounts the appalling abuse of people with intellectual disabilities since the 1960s and the anguish of their families.
When Sharon Flanagan-Hyde's sister, Mary Jean, was diagnosed with severe mental retardation in 1962, doctors said to put defective children in an institution and forget they were ever born. Mary Jean was sent away as a toddler, but she was not forgotten. Decades of witnessing maltreatment and horrific conditions at Belchertown State School devastated the entire family. Mary Jean finally found a safe home, but shocking neglect and abuse continue throughout the United States. This book calls for public policy changes to ensure compassionate care for all vulnerable people.
Following a reading from her memoir, Sharon will lead an audience discussion on current issues and potential solutions to better serve people with intellectual and developmental disabilities, including autism spectrum disorder.
PARKING / LIGHT RAIL
Don't want to drive? Take the Light Rail! It lets off at the Central Avenue/Camelback Park-and-Ride, which has hundreds of free parking spaces across the street from Changing Hands.
ABOUT THE AUTHOR
Sharon Flanagan-Hyde was shaped by her experiences as the sister of a woman with significant intellectual and developmental disabilities. As a consultant for more than 30 years, Sharon guided nonprofits, healthcare organizations,and government agencies in collaborative initiatives to build strong communities, with a focus on children, behavioral health, and autism spectrum disorder. She is known for bringing out the best in diverse leaders focused on solving complex issues. Sharon is a graduate of Williams College and holds a master's degree in organizational change from Prescott College.

$15.99
ISBN: 9781733476003
Availability: On Our Shelves Now
Published: Flanagan-Hyde Associates, LLC - October 18th, 2019
---