B. B. Montgomery: Love is a Dam Mystery & A Fast Affair
7PM TUESDAY, JANUARY 16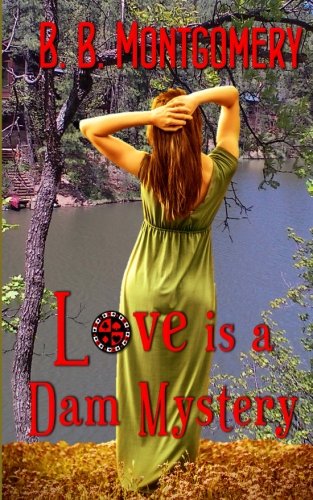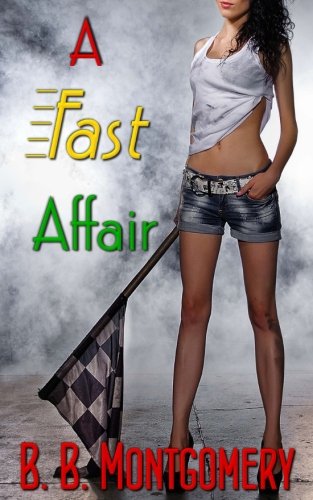 Local author B. B. Montgomery visits with her latest independently-published romance novels, Love is a Dam Mystery and A Fast Affair.
From
Love is a Dam Mystery
:
What more could go wrong? Aubrie thought with regret. There's a car at the bottom of the lake with a skeleton in it, I found a canvas bag full of old Vegas poker chips, but the worst thing is, she thought further, I found a man that could take my breath away with one of his infamous grins. I wasn't looking for that, she thought in a panic. At twenty-seven, Aubrie Anne Anderson has been a devoted daughter, a skilled librarian and a responsible citizen of her small town in Tonopah, Nevada. She felt she'd finally come alive when her favorite aunt made her sole owner of a house, 500 hundred acres and the Hassayampa Lake in Prescott, Arizona. This was the opportunity of a lifetime and she couldn't wait to start a new life, a life with adventure and excitement.
From
A Fast Affair
:
The smell of gas, brakes, and grease was an aphrodisiac. Dad used to say that during racing season, motor oil pumped through her veins instead of blood. But her family was gone. A sudden tragedy robbed her of the family she loved dearly and left Ronni with an enormous fear that prevented her from starting her own. Ronni's desire to drive faster and faster away from tragedy keeps her on the fast track to winning. Upon taking the checkered flag, Ronni heads to her place in pit row and exits her race car only to come face to face with life's latest challenge. Rafe Turner, drawn by her beauty and fire doesn't want another woman racer in his life – only his bed! The last woman competitor put him into the hospital and nearly ended his racing career. The competition between them is legendary on the race track. They struggle with their own inner demons but the magnetic attraction they feel towards each other is the real race they must win.
ABOUT THE AUTHOR
A professor on the path to her Master's degree posed this question – "If you were arrested today for something you are passionate about, would there be enough evidence to convict you?" B. B. Montgomery's passion for writing spans back to her childhood. As a human resources trainer for over 25 years as well as an instructor at the local community college, she has written numerous facilitator's guides, participant guides, and collateral pertinent to the subject being taught in her classes. She finally found the time to pursue her passion, dust the manuscripts sitting on her bookshelves, and finish what she started years ago. Yes, there is enough evidence! She lives in Surprise, AZ with the love of her life.

$11.99
ISBN: 9781977898890
Availability: On Our Shelves Now
Published: CreateSpace Independent Publishing Platform - December 31st, 1969
---

$11.99
ISBN: 9781545100202
Availability: On Our Shelves Now
Published: CreateSpace Independent Publishing Platform - December 31st, 1969
---