CHANGING HANDS BOOK CLUB
Found in Translation: Beyond the Rice Fields by Naivo
7PM WEDNESDAY, JANUARY 10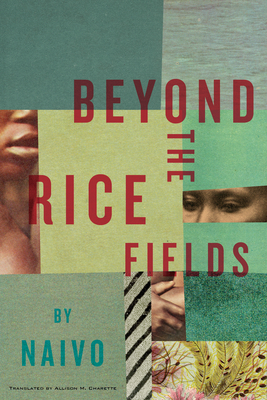 Join us as we discuss this month's pick, Beyond the Rice Fields by Naivo. The first novel from Madagascar ever to be translated into English, Naivo's magisterial Beyond the Rice Fields delves into the upheavals of the nation's past as it confronted Christianity and modernity, through the twin narratives of a slave and his master's daughter.
Whether you're a seasoned traveler, a voracious reader, or a dreamer who wants to see the world, all are invited to our newest book club focused on international literature. Sometimes visiting other countries doesn't always give travelers an insider's view into foreign cultures; sometimes we are still too outside, too different, to get at the heart of a place. Often the best way to understand distant lands and peoples is to read their literature, to get inside the head of a foreign author, to hear their myths and fairy tales molded around words they penned in their mother tongue.
In Found in Translation we will delve into a work of international literature in a small group setting while enjoying coffee, beer, or wine drinks from First Draft Book Bar, located in Changing Hands Phoenix.
Stop by Changing Hands Phoenix or Tempe (or order online by clicking "add to cart" below) to get your copy of
Beyond the Rice Fields
for 10% OFF.

Then meet us at First Draft Book Bar to discuss the pick and enjoy HAPPY HOUR prices all through the event.
FREE PARKING / LIGHT RAIL
There is plenty of free public parking west of Changing Hands Phoenix, at 400 and 444 West Camelback. Additional free public parking across Camelback to the south.
Don't want to drive? Take the Light Rail! It lets off at the Central Avenue/Camelback Park-and-Ride, which has hundreds of free parking spaces across the street from Changing Hands.
ABOUT THE BOOK
Fara and her father's slave, Tsito, have been close since her father bought the boy after his forest village was destroyed. Now in Sahasoa, amongst the cattle and rice fields, everything is new for Tsito, and Fara at last has a companion. But as Tsito looks forward to the bright promise of freedom and Fara, backward to a dark, long-denied family history, a rift opens between them just as British Christian missionaries and French industrialists arrive and violence erupts across the country. Love and innocence fall away, and Tsito and Fara's world becomes enveloped by tyranny, superstition, and fear.
With captivating lyricism, propulsive urgency, and two unforgettable characters at the story's core, Naivo unflinchingly delves into the brutal history of nineteenth-century Madagascar.
Beyond the Rice Fields
is a tour de force that has much to teach us about human bondage and the stories we tell to face--and hide from--ourselves, each other, our pasts, and our destinies.

$19.99
ISBN: 9781632061317
Availability: On Our Shelves Now
Published: Restless Books - October 31st, 2017
---