TWEEN EVENT
Club Read: Wicked Nix
2PM SATURDAY, JANUARY 5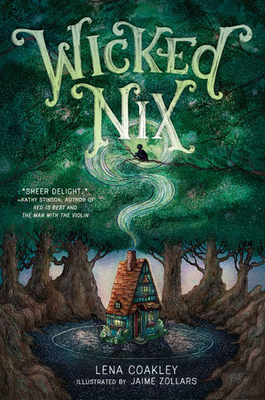 Calling all tweens! Join us for free grub from Clockwork Pizza as we discuss Lena Coakley's Wicked Nix.
Club Read Badge Members: Get three points for attending the meeting, and one point when you purchase the month's pick at Changing Hands Bookstore. Don't have a free club read badge? Ask a bookseller how to get one!
CLUB READ IN PHOENIX
We will also be discussing
Wicked Nix
at 2pm on Saturday, January 5, 2019 at Changing Hands Phoenix's Club Read meeting.
More info »
ABOUT THE BOOK
Mischievous woodland fairy Nix is up to no good. His beloved fairy queen has gone away, leaving him with a very important job: He must protect the forest from a most dangerous enemy—humans. When a determined invader trespasses on his territory, Nix's skills are put to the test as he invents several wicked tricks to chase the sorry fellow away. But when his efforts don't go quite according to plan, it becomes clear that this intruder—and this sprite—may not be at all what they seem. This gorgeous new fairytale by acclaimed author Lena Coakley, with illustrations by rising illustration star Jaime Zollars, explores the timeless bonds of family and the joy of finding home in unexpected places.
WHAT IS CLUB READ?
Great books, prize giveaways, tasty treats, author visits and more — it's all part of our free Club Read program for kids, and you're invited! We meet once a month to discuss a book, do some fun activities, and have a great time. Sign up today (it's free!) and start earning points towards all kinds of cool prizes.
More info »