FRIDAY POETRY
Merle Nudelman: The Seeker Ascends
7PM FRIDAY, JANUARY 11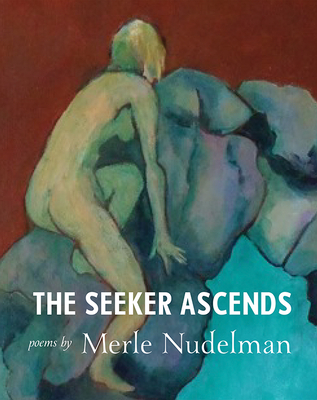 Poet Merle Nudelman reads from her latest collection and discusses the creative process of art-inspired poetry as a means of healing and personal enrichment.
The poems in this book trace the emotional and spiritual journey of a woman whose beloved son dies after an arduous battle with cancer. Nudelman explores the nexus between art, healing, and truth. As the woman gradually climbs out of grief's darkness she reclaims her own life's purpose. Confronting her losses, she heals. This collection is about strength, survival, love, and the healing that comes from self-empowerment through speaking one's own truth and releasing the past. Inspired by art and nature, the poet/mother reconnects with her own fortitude and the possibilities that still exist.
Open reading follows.
ABOUT THE AUTHOR
MERLE NUDELMAN is a poet, educator, and lawyer. She is the author of five books of poetry ̶ most recently,
The Seeker Ascends
. Merle's first collection,
Borrowed Light
, won the 2004 Canadian Jewish Book Award for Poetry as well as an Honorable Mention in the Arizona Authors Association 2004 Literary Contest. Merle's poems have been published in literary journals, anthologies, and zines in Canada and in the United States and have garnered prizes. Her academic essays appear in Canadian university texts. Merle teaches memoir and poetry writing and gives workshops on healing through writing. She has recently completed her first non-fiction book.

$18.95
ISBN: 9781771335218
Availability: Not Available In-Store - Usually Ships from Warehouse in 1-5 Days
Published: Inanna Poetry and Fiction Series - April 30th, 2018
---