Sherry Anshara: Take Back Your Power
7PM FRIDAY, JANUARY 18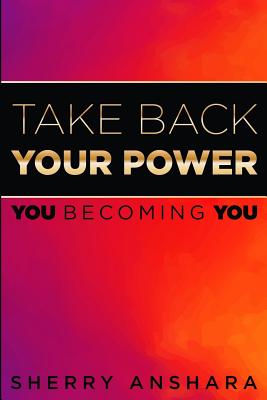 The bestselling author and "Medical Intuitive" shares her latest.

From the publisher:
"What happens when you get all the answers you've been searching for? Does life make sense? Do you find meaning, purpose and happiness, even joy? YES!!...you do! And here's the great news...you don't have to experience a broken back, a broken neck, a smashed head, a brain out of place, being homeless and down to your last $50, or have 4 Near-Death Experiences to find out. Sherry Anshara went through all these trauma dramas and healed herself and her life through her self-invented Anshara Method of Accelerated Healing and Abundance. The information shared in this book, expanded through 27 years of her journey, is intended to support and assist you to heal and move beyond any and all of the beliefs you have been taught to limit your Self as less than, not good enough, not deserving, etc.! As you journey beyond this Dualistic Paradigm, you will find that YOUR POWER IS WITHIN! There is no veil, no curtain, no wall...YOU ARE ALL THAT MATTERS FROM THE INSIDE OUT! It is time to TAKE BACK YOUR POWER and become UNLIMITED YOU!"

"A world-class healer," says Allison DuBois, bestselling author and the inspiration behind the TV series Medium.

ABOUT THE AUTHOR
SHERRY ANSHARA is an international bestselling author, professional speaker, former radio host of "Conscious Healing", and contributing writer to national and international publications on the subject of the Anshara Method of Accelerated Healing & Abundance and overall wellness. Sherry Anshara utilizes her experience and expertise as a Medical Intuitive and Success Coach as the foundation of her groundbreaking work with Cellular Memory, which she calls the Anshara Method. Through the Anshara Method, you access your Cellular Memories which hold the root causes of your symptoms—whether mental, physical, emotional, spiritual, or financial. Sherry Anshara created these systematic processes so you can rid yourself of unwanted limitations, restrictions, negative thought patterns, and toxic behaviors. Sherry Anshara guides you to heal at the cellular level so you enjoy health, wellness, and abundance in every area of your life.

$29.95
ISBN: 9780974214436
Availability: On Our Shelves Now
Published: Quantumpathic Press(r) - September 4th, 2018
---