Vince Bailey: Path of the Half Moon
7PM SATURDAY, JANUARY 12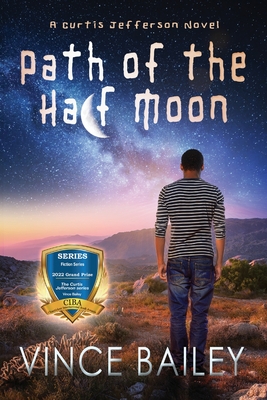 The local author shares the first in a paranormal historical fiction trilogy.
When fifteen-year-old Curtis Jefferson, a mischievous but good-natured African-American youth, is caught crossing the blurry line between prank and delinquency, he finds himself unjustly sentenced to a yearlong confinement at the notorious Fort Grant, a penal outpost in the middle of the Sonoran Desert. Unknown to Curtis, Fort Grant is built upon the cursed site of a century-old Native American massacre. The innocent young man's character and his physical endurance are tested in the confines of a racially charged environment that includes a murderous inmate, whose sudden hatred for Curtis is fueled by his openly declared racism. Following a natural will for survival, Curtis waffles between avoidance and confrontation with his nemesis. But it is the supernatural events arising from the curse that have him fearfully questioning his grasp on reality.
PARKING / LIGHT RAIL
Don't want to drive? Take the Light Rail! It lets off at the Central Avenue/Camelback Park-and-Ride, which has hundreds of free parking spaces across the street from Changing Hands.
ABOUT THE AUTHOR
VINCE BAILEY is a writer and construction estimator who grew up in Central Arizona--specifically the East Valley of the Sun—starting in the late nineteen-fifties. His youthful escapades there in the copper state climes contribute significantly to the nostalgic flavor of his fiction writing. The author's adolescent haunts of yesteryear tracing around the east side of Mesa, crop up frequently as facets of his fictional town of Jacob's Well, the anchor location for several of his books.
Path of the Half Moon
is Bailey's inaugural novel, the first of a paranormal/historical fiction trilogy. Mr. Bailey currently resides in Peoria, Arizona with his wife, Rita. He continues to create in the same sort of cross-genre style that has animated
Path of the Half Moon
.

$16.99
ISBN: 9780999057384
Availability: Not Available In-Store - Usually Ships from Warehouse in 1-5 Days
Published: Ingramelliott - November 16th, 2018
---