Emily Matyas: Sol Y Tierra / Sun and Earth: Views Beyond the U.S.- Mexico Border, 1988-2018
7PM FRIDAY, JANUARY 31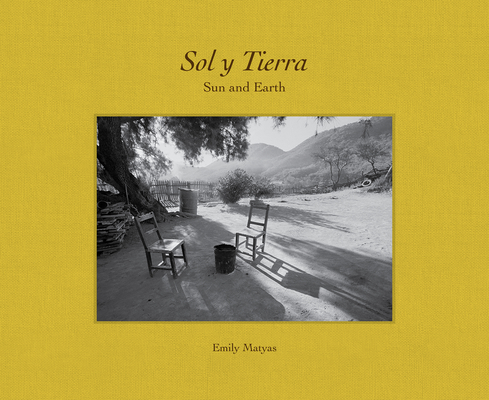 Photographer Emily Matyas shares her book of photography.
This project explores Mexico over the last thirty years by highlighting the challenges and beauty of life just south of the border. Collectively, the photographs invite dialogue between Mexico and the United States as viewers on both sides may recognize something of themselves in the pictures.
"Through my photographs, I seek to illuminate moments in the lives of people—both near and far from my home—who too often may recede into the shadows. My propensity is to put myself in someone else's place, to find similarities where there appear to be none, to learn how to communicate, and to see where we intersect as human beings." – Emily Matyas
In the late 1980s, Emily Matyas began working with FAI (Fundación de Ayuda Infantil, Child Assistance Foundation) in Sonora, Mexico which is the second largest state in the country. Located in Northwestern Mexico, its border with Arizona accounts for over 45 percent of migrant deaths. In the course of illustrating projects for the foundation with color transparency film, Matyas found her vision as a photographer and switched to shooting in black-and-white, so she could focus on "details of space, emotions, and the nuanced encounters that unfolded before me."
Over the past 30 years, Emily Matyas has crossed the border between Mexico and the United States dozens of times to document with her camera the challenges and beauty of life just south of it. She photographed families, becoming a part of their everyday lives and vice versa. She witnessed the landscape, objects and trajectories of people's lives change in response to economics, politics, the infiltration of drug culture, attitudes towards immigration and environmental challenges. A selection of her photographs made during this period are published in Sol Y Tierra / Sun & Earth (Daylight,May 2019).
Sol Y Tierra includes rich and insightful essays in English and Spanish by Kirsten Rian, an independent photography curator, writer and artist; Sergio Anaya, a Mexican editor, journalist and author; Amparo Wong Molina, a science professor in Mexico whose family is featured in multiple photographs in the book, and Linda Valdez, a writer and journalist who was a finalist for the Pulitzer Prize in 2003. Valdez has been married for 30 years to a Mexican who crossed the border illegally to enter the United States.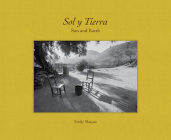 $45.00
ISBN: 9781942084631
Availability: On Our Shelves Now
Published: Daylight Books - May 7th, 2019
---