TEEN EVENT
Joanna Ruth Meyer (Beyond the Shadowed Earth) and Charlie Holmberg (The Will and the Wilds)
7PM TUESDAY, JANUARY 14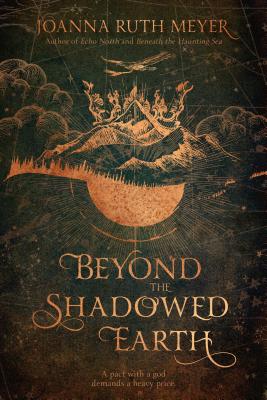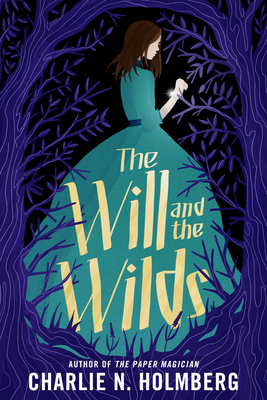 YA authors Joanna Ruth Meyer and Charlie Holmberg visit Tempe to celebrate the release of their latest novels.
About
Beyond the Shadowed Earth
:
It has always been Eda's dream to become empress, no matter the cost. Haunted by her ambition and selfishness, she's convinced that the only way to achieve her goal is to barter with the gods. But all requests come with a price and Eda bargains away the soul of her best friend in exchange for the crown.
Years later, her hold on the empire begins to crumble and her best friend unexpectedly grows sick and dies. Gnawed by guilt and betrayal, Eda embarks on a harrowing journey to confront the very god who gave her the kingdom in the first place. However, she soon discovers that he's trapped at the center of an otherworldly labyrinth and that her bargain with him is more complex than she ever could have imagined.
Set in the same universe as Joanna's debut, Beneath the Haunting Sea, Beyond the Shadowed Earth combines her incredible world building and lush prose with a new, villainous lead.
About
The Will and the Wilds
:
A spellbinding story of truce and trickery from the Wall Street Journal bestselling author of The Paper Magician series.
Enna knows to fear the mystings that roam the wildwood near her home. When one tries to kill her to obtain an enchanted stone, Enna takes a huge risk: fighting back with a mysting of her own.
Maekallus's help isn't free. His price? A kiss. One with the power to steal her soul. But their deal leaves Maekallus bound to the mortal realm, which begins eating him alive. Only Enna's kiss, given willingly, can save him from immediate destruction. It's a temporary salvation for Maekallus and a lingering doom for Enna. Part of her soul now burns bright inside Maekallus, making him feel for the first time.
Enna shares Maekallus's suffering, but her small sacrifice won't last long. If she and Maekallus can't break the spell binding him to the mortal realm, Maekallus will be consumed completely--and Enna's soul with him.
ABOUT THE AUTHORS
Joanna Ruth Meyer is the author of
Beneath the Haunting Sea
—described as "Epic, musical, and tender" by
Kirkus
and listed on Barnes & Noble's "Our Most Anticipated YA Fantasy Novels of 2018." She is also the author of the forthcoming
Echo North.
She lives in Mesa, Arizona.
Charlie Holmberg is the award-winning author of the Numina series,
The Fifth Doll
, and many other books. Her
Wall Street Journal
bestselling Paper Magician series has been optioned by the Walt Disney Company. Charlie's stand-alone novel,
Followed by Frost
, was nominated for a 2016 RITA Award for Best Young Adult Romance. Born in Salt Lake City, Charlie was raised a Trekkie alongside three sisters who also have boy names. She is a proud BYU alumna, plays the ukulele, owns too many pairs of glasses, and finally adopted a dog. She currently lives with her family in Utah. Visit her at
www.charlienholmberg.com
.
ABOUT THE MODERATOR
Hanna C. Howard spent most of her childhood wondering how she might avoid growing up, and eventually solved the conundrum by becoming an artist and a writer. She considers tea an essential food group, has more books than shelf-space, and thinks the ultimate geek triumvirate is Harry Potter, Lord of the Rings, and Doctor Who. She lives in Tulsa, Oklahoma with her husband, their two Disreputable Dogs, and one cat skilled in the Martial Arts.

$17.99
ISBN: 9781624148200
Availability: On Our Shelves Now
Published: Page Street Kids - January 14th, 2020
---
$14.95
ISBN: 9781542005005
Availability: On Our Shelves Now
Published: 47north - January 21st, 2020
---