Patrick Roland: Unpacked Sparkle
7PM FRIDAY, JULY 14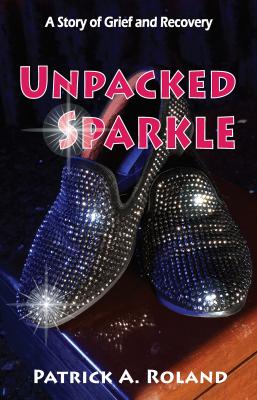 Local author Patrick A. Roland shares his independently published memoir Unpacked Sparkle.
Phoenix author Patrick A. Roland shares with us his powerful and inspiring memoir,
Unpacked Sparkle
, which chronicles the two year transformative journey he began when he found his partner, Pack, dead in January 2014. Patrick describes how the stress and grief of losing his loving partner combined with the pain of having Pack's homophobic family turn against him. This combination led to Patrick's subsequent drug addiction issues and deteriorating mental health.
He openly discusses his drug addiction problems and his recovery from them, offering inspiration to anyone, especially those who are suffering from a dependency themselves or who know an addict. He also talks about the pain of grief and the journey to acceptance, bravely opening up about this process.
Patrick's bi-polar diagnosis was pivotal to his recovery and he hopes the frank nature in which he discusses his own mental illness will help break down the stigma surrounding the subject.
FREE PARKING / LIGHT RAIL
There is plenty of free public parking west of Changing Hands Phoenix, at 400 and 444 West Camelback. Additional free public parking across Camelback to the south.
Don't want to drive? Take the Light Rail! It lets off at the Central Avenue/Camelback Park-and-Ride, which has hundreds of free parking spaces across the street from Changing Hands.
ABOUT THE AUTHOR
PATRICK A. ROLAND is an award-winning journalist, author and editor with twenty-one years of mainstream media, specialty publication, corporate and public relations experience. He currently lives in Phoenix, Arizona and he celebrates his status as a bi-polar, drug addict, alcoholic widow because he is now sober, happy and healthy. He hopes that by sharing his experiences and strength with others, they will find hope in the way that he did.

$19.95
ISBN: 9781944826314
Availability: Special Order - Subject to Availability
Published: Az Publishing Services, LLC; 1st edition (201 - June 14th, 2016
---