Maxym M. Martineau: Kingdom of Exiles
7PM TUESDAY, JULY 9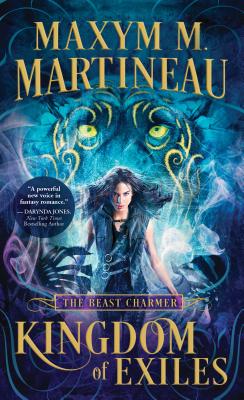 The debut author presents her new fantasy novel, described as Fantastic Beasts meets Assassin's Creed.
Enter the world of the Beast Charmers, filled with Charmers, undead assassins, and grand conspiracies. Maxym unfolds the magical world of her Beast Charmers series with an engaging slideshow filled with illustrations of the beasts, a world map, and more. She talks about her inspiration for the series and what went into creating the bestiary for the book. Maxym will also bring trading cards featuring five different beasts so that readers can take home a special memento of the event!
PARKING / LIGHT RAIL
Don't want to drive? Take the Light Rail! It lets off at the Central Avenue/Camelback Park-and-Ride, which has hundreds of free parking spaces across the street from Changing Hands.
ABOUT THE AUTHOR
Maxym M. Martineau is an article and social media writer by day and a fantasy romance author by night. When she's not getting heated over broken hearts, she enjoys playing video games, sipping a well-made margarita, competing in just about any sport, and of course, reading. She earned her bachelor's degree in English Literature from Arizona State University and lives with her husband and fur babies in Arizona.

$7.99
ISBN: 9781492689386
Availability: On Our Shelves Now
Published: Sourcebooks Casablanca - June 25th, 2019
---