Meredith Jordan: Below the Line: Anatomy of a Successful Movie
6PM SATURDAY, JULY 13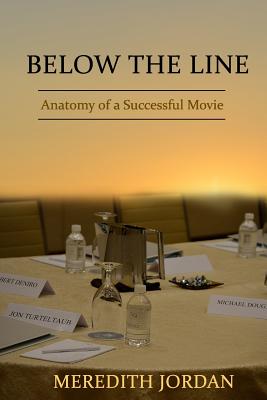 Meredith Jordan presents her book, a nonfiction narrative about how major motion pictures are made today using one movie as a vehicle.
The author, a journalist embedded with the production of "Last Vegas," follows the people behind the scenes and stops along the way to explain process and different aspects of the business. The movie stars are well known (Robert De Niro, Michael Douglas, Morgan Freeman, Kevin Kline, Mary Steenburgen), but in this book they play supporting roles. Instead, the leads are the people behind the camera, the director (Jon "The Meg" Turteltaub) and a huge cast of artists and artisans, designers, creators, overseers, office and logistical support, editors, and musicians.
PARKING / LIGHT RAIL
Don't want to drive? Take the Light Rail! It lets off at the Central Avenue/Camelback Park-and-Ride, which has hundreds of free parking spaces across the street from Changing Hands.
ABOUT THE AUTHOR
Meredith Jordan is an award-winning journalist who spent 25 years working for news organizations ranging from small local papers to Dow Jones & Co., Cox Communications and National Geographic.