PRESENTATION AND SIGNING
Kathy Cano-Murillo: Forever Frida: A Celebration of the Life, Art, Loves, Words, and Style of Frida Kahlo
6-7PM THURSDAY, JULY 11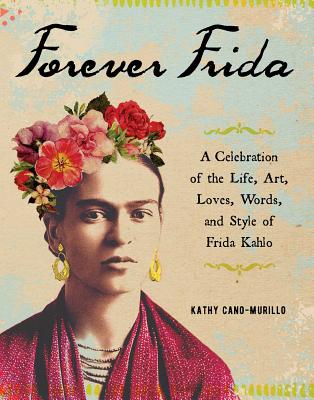 Think you know all about Frida? In her new book, Forever Frida, Kathy Cano-Murillo shares fascinating trivia and intriguing details about the famed Mexican artist.
With her colorful style, dramatic self-portraits, hardscrabble backstory, and verve for life, Frida Kahlo remains a modern icon, captivating and inspiring artists, feminists, and art lovers more than sixty years after her death.
Forever Frida
celebrates all things Frida, so you can enjoy her art, her words, her style, and her badass attitude every day. Viva Frida!
Following the presentation and signing is an art workshop themed around Frida. More
»
PARKING / LIGHT RAIL
Don't want to drive? Take the Light Rail! It lets off at the Central Avenue/Camelback Park-and-Ride, which has hundreds of free parking spaces across the street from Changing Hands.
ABOUT THE AUTHOR
Kathy Cano-Murillo has the #1 website for Latinocentric art and craft tutorials. Kathy founded a nine-member Latina art collective in 2004 called The Phoenix Fridas. She has worked with the Heard Museum in Arizona to develop programming and education about Frida, and as a speaker and tour guide.