Chelsea Mueller: Borrowed Souls
7PM SATURDAY, JUNE 3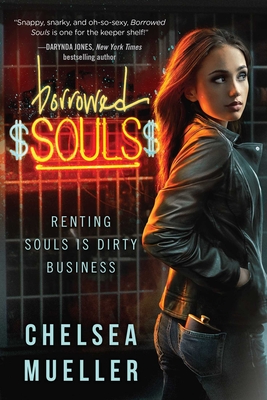 The contemporary fantasy writer visits with the first book in her new Soul Charmer series.
Callie Delgado always puts family first, and unfortunately her brother knows it. She's emptied her savings, lost work, and spilled countless tears trying to keep him out of trouble, but now he's in deeper than ever, and his debt is on Callie's head. She's given a choice: do some dirty work for the mob, or have her brother returned to her in tiny pieces.
To save her brother, Callie needs a borrowed soul, but she doesn't have anywhere near the money to pay for it. The slimy Soul Charmer is willing to barter, but accepting his offer will force Callie into a dangerous world of magic she isn't ready for.
With the help of the guarded but undeniably attractive Derek--whose allegiance to the Charmer wavers as his connection to Callie grows--she'll have to walk a tight line, avoid pissing off the bad guys, all while struggling to determine what her loyalty to her family's really worth.
Losing her brother isn't an option. Losing her soul? Maybe.
FREE PARKING / LIGHT RAIL
There is plenty of free public parking west of Changing Hands Phoenix, at 400 and 444 West Camelback. Additional free public parking across Camelback to the south.
Don't want to drive? Take the Light Rail! It lets off at the Central Avenue/Camelback Park-and-Ride, which has hundreds of free parking spaces across the street from Changing Hands.
ABOUT THE AUTHOR
CHELSEA MUELLER writes gritty contemporary fantasy. She founded the speculative fiction website Vampire Book Club, blogs about TV and romance novels for Heroes & Heartbreakers, and is co-chair of SF/F charity Geeky Giving. She loves bad cover songs, dramatic movies, and TV vampires. Mueller lives in Texas, and has been known to say y'all.

$14.99
ISBN: 9781940456829
Availability: On Our Shelves Now
Published: Talos - May 2nd, 2017
---