Nora McInerny Purmort: It's Okay to Laugh (Crying Is Cool Too)
7PM THURSDAY, JUNE 29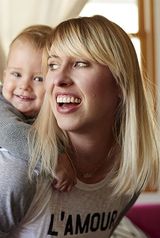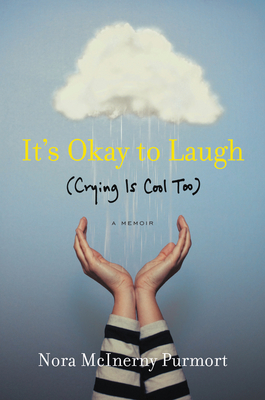 The Gracie award-winning host of the Terrible, Thanks for Asking podcast shares her book documenting her husband Aaron's cancer journey with a new twist on the subjects of mortality and resilience.
Twenty-seven-year-old Nora McInerny Purmort bounced from boyfriend to dopey-boyfriend - until she met Aaron--a charismatic art director and comic-book nerd who once made Nora laugh so hard she pulled a muscle. When Aaron was diagnosed with a rare form of brain cancer, they refused to let it limit their love. They got engaged on Aaron's hospital bed and had a baby boy while he was on chemo. In the period that followed, Nora and Aaron packed fifty years of marriage into the three they got, spending their time on what really matters:
Buffy the Vampire Slayer
, each other, and Beyonce. A few months later, Aaron died in Nora's arms. The obituary they wrote during Aaron's hospice care revealing his true identity as Spider-Man touched the nation. With
It's Okay to Laugh
, Nora puts a young, fresh twist on the subjects of mortality and resilience. What does it actually mean to live your -one wild and precious life- to the fullest? How can a joyful marriage contain more sickness than health? How do you keep going when life kicks you in the junk? In this deeply felt and deeply funny memoir, Nora gives her readers a true gift--permission to struggle, permission to laugh, permission to tell the truth and know that everything will be okay.
It's Okay to Laugh
is a love letter to life, in all its messy glory.
FREE PARKING / LIGHT RAIL
There is plenty of free public parking west of Changing Hands Phoenix, at 400 and 444 West Camelback. Additional free public parking across Camelback to the south.
Don't want to drive? Take the Light Rail! It lets off at the Central Avenue/Camelback Park-and-Ride, which has hundreds of free parking spaces across the street from Changing Hands.
ABOUT THE AUTHOR
NORA MCINERNY PURMORT was voted Most Humorous by the Annunciation Catholic School Class of 1998. It was mostly downhill after that, but she did get to spend three glorious years married to Aaron Joseph Purmort (aka Spider-Man). Her work has appeared on
TIME
, Cosmopolitan.com, Elle.com,
the Huffington Post
,
BuzzFeed
,
Slate
, and in the
Star Tribune
. She lives in Minneapolis, Minnesota, with her son, Ralph. They really like it there.

$16.99

ISBN: 9780062419385
Availability: Not Available In-Store - Usually Ships from Warehouse in 1-5 Days
Published: Dey Street Books - April 4th, 2017
---