Steven Rowley: Lily and the Octopus
7PM TUESDAY, JUNE 6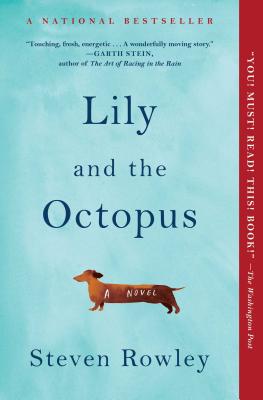 The bestselling author shares the paperback edition of Lily and the Octopus, an epic adventure of the heart.
Ted--a gay, single, struggling writer is stuck: unable to open himself up to intimacy except through the steadfast companionship of Lily, his elderly dachshund. When Lily's health is compromised, Ted vows to save her by any means necessary. By turns hilarious and poignant, an adventure with spins into magic realism and beautifully evoked truths of loss and longing,
Lily and the Octopus
reminds us how it feels to love fiercely, how difficult it can be to let go, and how the fight for those we love is the greatest fight of all.
FREE PARKING / LIGHT RAIL
There is plenty of free public parking west of Changing Hands Phoenix, at 400 and 444 West Camelback. Additional free public parking across Camelback to the south.
Don't want to drive? Take the Light Rail! It lets off at the Central Avenue/Camelback Park-and-Ride, which has hundreds of free parking spaces across the street from Changing Hands.
ABOUT THE AUTHOR
STEVEN ROWLEY has worked as a freelance writer, newspaper columnist, and screenwriter. Originally from Portland, Maine, he is a graduate of Emerson College. He currently resides in Los Angeles with his boyfriend and their dog.
Lily and the Octopus
is his first novel.

$16.00
ISBN: 9781501126239
Availability: On Our Shelves Now
Published: Simon & Schuster - May 30th, 2017
---