Jared Brock: Josiah Film Screening and The Road to Dawn Booksigning
7PM WEDNESDAY, JUNE 20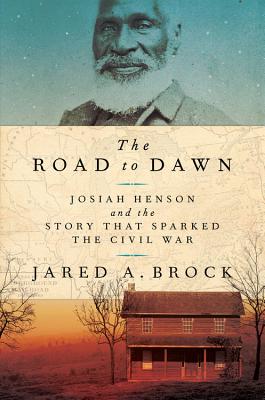 Author and director Jared Brock presents a free screening of his film Josiah, a documentary (narrated by Danny Glover) that seeks to restore a hero of the abolitionist movement to his rightful place in history.

Afterwards, Brock discusses the film and signs copies of his book The Road to Dawn.
This sweeping biography immortalizes the man who was the inspiration for Harriet Beecher Stowe's
Uncle Tom's Cabin
in an epic tale of courage and bravery in the face of unimaginable trials.
Josiah Henson overcame incredible odds to escape from slavery and improve the lives of hundreds of freedmen throughout his long life. He found international fame--including visits to Windsor Castle and the White House--as the real "Uncle Tom" in the novel that fueled the abolitionist movement and ignited the Civil War. But his story has been mostly lost to history, until now.
A dynamic, driven man with exceptional intelligence and unyielding principles, Henson spent forty-one years in bondage before he was finally able to escape with his wife and four children, carrying the youngest two on his broken shoulders for 600 miles. He eventually settled with his family as a free man across the border in Canada. Once there, Henson agitated for racial equality, raised millions for the abolitionist cause, won a medal at the first World's Fair in London, and became a beloved preacher. He returned to America and rescued 118 more slaves, including his own brother, and helped purchase land to build what would become one of the final stops on the Underground Railroad, a 500-person freedman settlement called Dawn.
The Road to Dawn
retraces Henson's improbable journey from slavery to freedom and restores a hero of the abolitionist movement to his rightful place in history.
PARKING / LIGHT RAIL
Don't want to drive? Take the Light Rail! It lets off at the Central Avenue/Camelback Park-and-Ride, which has hundreds of free parking spaces across the street from Changing Hands.
ABOUT THE AUTHOR
JARED BROCK is the author of
A Year of Living Prayerfully
,
Bearded Gospel Men
, and
The Road to Dawn
. Brock is the director of
Over 18
,
Red Light Green Light
, and
Josiah
, and his writing has appeared in
Esquire
,
Huffington Post
, and
Writer's Digest
.

$28.00
ISBN: 9781541773929
Availability: On Our Shelves Now
Published: PublicAffairs - May 15th, 2018
---