Abby Fabiaschi: I Liked My Life
Abby Fabiaschi: I Liked My Life
7PM WEDNESDAY, MARCH 1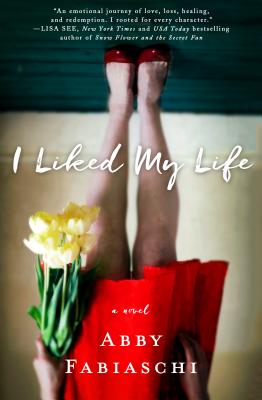 The author presents her debut novel.
Maddy is a devoted stay-at-home wife and mother, host of excellent parties, giver of thoughtful gifts, and bestower of a searingly perceptive piece of advice or two. She is the cornerstone of her family, a true matriarch—until she commits suicide, leaving her husband Brady and teenage daughter Eve heartbroken and reeling, wondering what happened. How could the exuberant, exacting woman they loved disappear so abruptly, seemingly without reason, from their lives? How can they possibly continue without her? As they sift through details of her last days, trying to understand the woman they thought they knew, Brady and Eve are forced to come to terms with unsettling truths.
Maddy, however, isn't ready to leave her family forever. Watching from beyond, she tries to find the perfect replacement for herself. Along comes Rory: pretty, caring, and spontaneous, with just the right bit of edge...but who also harbors a tragedy of her own. Will the mystery of Maddy ever come to rest? And can her family make peace with their history and begin to heal?
ABOUT THE AUTHOR
ABBY FABIASCHI is a human rights advocate and Board Chair for Her Future Coalition, an international nonprofit with a unique prosperity model that uplifts victims from human trafficking and extreme abuse. In 2012 Abby resigned from her executive post in high tech to pursue a career in writing.
I Liked My Life
is her first novel. She and her family divide their time between West Hartford, Connecticut, and Park City, Utah.

$25.99
ISBN: 9781250084873
Availability: Not Available In-Store - Usually Ships from Warehouse in 1-5 Days
Published: St. Martin's Press - January 31st, 2017
---