ONLINE ORDERING HAS BEEN TURNED OFF FOR THIS EVENT
Get your book and ticket at the Mesa Arts Center starting at 6:00pm.
Cheech Marin
Cheech Is Not My Real Name ...But Don't Call Me Chong
7PM THURSDAY, MARCH 23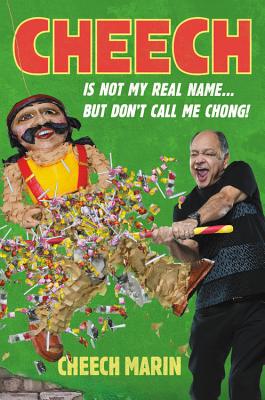 The comedian, actor, and activist shares his memoir.
GET YOUR TICKETS
Click "add to cart" at the bottom of the page. We'll send you an email confirmation, plus a second email with more details (usually within 24 hours).
ADMISSION PACKAGES
Seating is general admission and opens at 6pm
→ Package 1 ($34): One (1) signed hardcover copy of Cheech is Not My Real Name and admission for one (1) person
→ Package 2 ($36): One (1) signed hardcover copy of Cheech is Not My Real Name and admission for two (2) people
EVENT GUIDELINES
After 3/20, admission tickets (required for entry) and books will be available for pick-up exclusively at the venue.
This is a discussion and booksigning.
No memorabilia will be signed.
Personalization and posed photos (if any) will be announced at the event.
Event guidelines may be subject to changes.
EXTRA BOOK? CAN'T ATTEND?
Click "add to cart" below on the copy of
Cheech is Not My Real Name
and we'll have it signed and reserved for you. We also ship anywhere in the US and to most international locations!
ABOUT THE BOOK
Cheech Marin came of age at an interesting time in America and became a self-made counterculture legend with his other half, Tommy Chong. This insightful memoir delves into how Cheech dodged the draft, formed one of the most successful comedy duos of all time, became the face of the recreational drug movement with the film
Up in Smoke
, forged a successful solo career with roles in
The Lion King
and, more recently,
Jane the Virgin
, and became the owner of the most renowned collection of Chicano art in the world. Written in Cheech's uniquely hilarious voice, this memoir will take you to new highs.
ABOUT THE AUTHOR
CHEECH MARIN is an actor, director, comedian, author, musician and Chicano art collector. He's also half of a comedy duo called Cheech and Chong, man.