Friday Poetry • Barbara Jean Ruther: Dirt Roads and Places They Take You plus open reading
FRIDAY POETRY
Barbara Jean Ruther: Dirt Roads and Places They Take You plus open reading
7PM FRIDAY, MARCH 10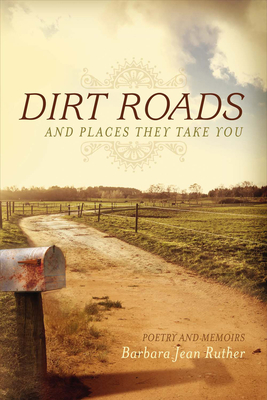 The poet and author of Saving Snowflakes in My Pocket shares her latest, a finalist in The New Mexico/Arizona Book Awards, a book of poetry and memoirs.

Dirt Roads, a finalist in The New Mexico/Arizona Book Awards, is a collection of poems under the headings of life's roads: The Road to Memories — A Good Place to Walk, The Road to Love — And Such Places, Off the Dirt Roads — To Places In My Heart, The End of the Road — Not Even a Stop Sign.

Barbara says, "As you hear my poetry, think gentle of me, for you will have seen my soul." Barbara describes the scene on a dirt road in the title poem: "... adobe haciendas grow from the earth, with modest windows, a little uneven, and screen doors, that don't quite close. There's a gathering of rusty garbage cans, a couple peculiar dogs lying in the shade, monstrous and shaggy cottonwoods, decorated with clusters of stubborn hollyhocks, no one thinks about watering."

ABOUT THE AUTHOR
BARBARA RUTHER was born in Albuquerque, New Mexico, (Barbara Jean Faris) and it was at Ranchos Elementary School that she began her relationship with poetry. She says, "We were required to memorize poems and recite them to the class. As I said the words out loud, I connected to the rhythm and that's when I started writing poetry." Barbara was a Corporate Speaker for a major airline, wrote destination travel programs and gave presentations and seminars to travel groups. She has lived in New York and Chicago and is now back home, living in Santa Fe.

$10.00
ISBN: 9781682223291
Availability: On Our Shelves Now
Published: Bookbaby - December 31st, 2015
---