TEEN EVENT
Tom Leveen
Hellworld
7PM TUESDAY, MARCH 21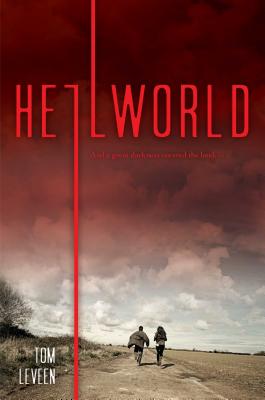 The local author of Random, Sick, manicpixiedreamgirl, Party, and Zero (a YALSA Best Book of 2013) shares his latest YA novel about a teen struggling to discover what happened to her mother who disappeared during a ghost hunt.
GET YOUR BOOK AND TICKET
Click "add to cart" at the bottom of the page. We'll send you an email confirmation, plus a second email with more details (usually within 24 hours).
EVENT GUIDELINES
Seating is determined by letter group (indicated on tickets) and opens at 6:30pm.
→ $17.99 + tax: One (1) copy of Hellworld and admission for two (2) people
Signing line forms after the event by letter group printed on tickets.
Event guidelines may be subject to changes.
CAN'T MAKE IT?
Click "add to cart" below on the signed copy of
Hellworld
and we'll have it signed and reserved for you. We also ship anywhere in the US and to most international locations!
ABOUT THE BOOK
In an effort to put her family back together, a teen struggles to discover what happened to her mother who disappeared during a ghost hunt in this haunting new novel from the author of
Party
,
Sick
, and
Shackled
.
Five years ago, Abby Booth's mom, cohost of a ghost hunting reality show, went missing while filming in a 'haunted' cave in Arizona.
Since then, Abby's life has all but fallen to pieces, most notably because of her dad's deep depression and how they've drifted further and further apart.
But now, at seventeen, Abby has decided that things will change. She plans to go to the same cave where her mom and the crew went missing and to find out, once and for all, what happened there.
With the help of the cohost's son Charlie, and two of his friends, Abby sets off on a quest for answers...but when the group ends up finding, what they stumble across in that dark, primordial cave in Arizona, is nothing they could have ever imaged. Abby was investigating a possible haunting...she never expected that there could be something worse.
ABOUT THE AUTHOR
TOM LEVEEN was born and raised in Arizona, where he lives with his wife.
Party
was his first young adult novel. Tom was previously the artistic director of Chyro Arts Venue, an all-ages performance space hosting live music, theatre, visual art, and independent film, where he enjoyed watching new YA bands taking the stage for three years.

$17.99
ISBN: 9781481466332
Availability: Not Available In-Store - Usually Ships from Warehouse in 1-5 Days
Published: Simon Pulse - March 21st, 2017
---