Tyler Knott Gregson: Wildly into the Dark
Tyler Knott Gregson
Wildly into the Dark
6:30PM FRIDAY, MARCH 31
ONLINE ORDERING HAS BEEN TURNED OFF FOR THIS EVENT
Get your book and ticket in-store before the event, or by phone at 480.730.0205.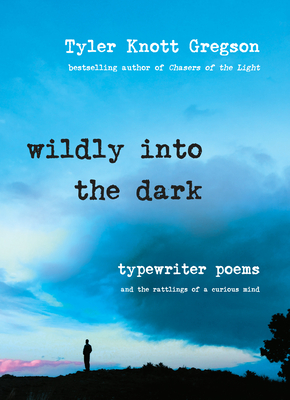 The bestselling author and online sensation visits with his latest poetry collection.
GET YOUR BOOK AND TICKET
Click "add to cart" at the bottom of the page. We'll send you an email confirmation, plus a second email with more details (usually within 24 hours).
EVENT GUIDELINES
Seating is determined by letter group (indicated on tickets) and opens at 6:00pm.
→ $18.00 + tax: One (1) copy of Wildly into the Dark and admission for two (2) people
Signing line forms after the event by letter group printed on tickets.
Event guidelines may be subject to changes.
CAN'T MAKE IT?
Click "add to cart" below on the signed copy of
Wildly into the Dark
and we'll have it signed and reserved for you. We also ship anywhere in the US and to most international locations!
ABOUT THE BOOK
With loyal fans around the world and across the internet, Tyler Knott Gregson is reinventing poetry for a new generation, using Instagram and Tumblr to reach readers where they are.
Tyler's third collection includes more of his popular Typewriter Series poems (featured in his first book,
Chasers of the Light
) as well as never-before-published scenes that paint the world as only Tyler sees and experiences it. Filled with vivid photographs and even more vivid emotions,
Wildly Into the Dark
is a must-have for longtime fans as well as newcomers to Tyler's unique brand of passionate, intimate, and playful words and images.
ABOUT THE AUTHOR
TYLER KNOTT GREGSON is a poet, photographer, artist, and author of the nationally bestselling
Chasers of the Light
,
All the Words Are Your
s, the soon to be released
North Pole Ninjas
and the upcoming third book of poetry,
Wildly Into The Dark
. He lives in the mountains of Helena, Montana along with his two giant golden retrievers, Calvin and Hobbes. When he's not being struck by lightning or chased by orca whales, he's traveling the globe and always cooking up new tall tales and wild yarns.