Roxanne Dunbar-Ortiz: Loaded: A Disarming History of the Second Amendment
7PM TUESDAY, MARCH 27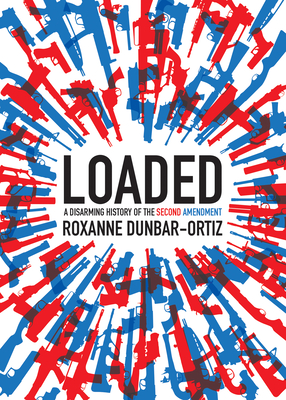 Dunbar-Ortiz shares her latest, a meticulously researched book for anyone interested in understanding the historical connections between racism and gun violence in the United States.
America loves guns. From Daniel Boone and Jesse James to the NRA and Seal Team 6, gun culture has colored the lore, shaped the law, and protected the market that arms the nation. In
Loaded
, Roxanne Dunbar-Ortiz peels away the myths of gun culture to expose the true historical origins of the Second Amendment, revealing the racial undercurrents connecting the earliest Anglo settlers with contemporary gun proliferation, modern-day policing, and the consolidation of influence of armed white nationalists. From the enslavement of Blacks and the conquest of Native America, to the arsenal of institutions that constitute the "gun lobby,"
Loaded
presents a people's history of the Second Amendment, as seen through the lens of those who have been most targeted by guns: people of color.
ABOUT THE AUTHOR
ROXANNE DUNBAR-ORTIZ grew up in rural Oklahoma, the daughter of a tenant farmer and part-Indian mother. She is the author of many books, including
Outlaw Woman
, a memoir of the 1960s and her time in an armed underground group, and the acclaimed
An Indigenous Peoples' History of the United States
. She lives in San Francisco.

$16.95
ISBN: 9780872867239
Availability: On Our Shelves Now
Published: City Lights Books - January 23rd, 2018
---