TEEN EVENT
Amy Trueblood: Nothing But Sky
4PM SATURDAY, MARCH 31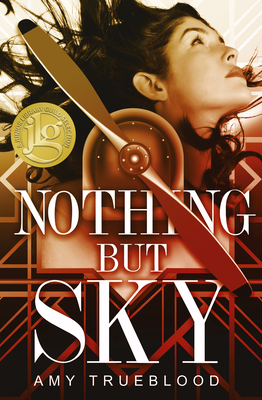 Debut author Amy Trueblood discusses her new historical adventure novel with moderator Kate Watson.
Grace Lafferty only feels alive when she's dangling 500 feet above ground. As a post-World War I wing walker, Grace is determined to get to the World Aviation Expo, proving her team's worth against flashier competitors and earning a coveted Hollywood contract. No one's ever questioned Grace's ambition until Henry Patton, a mechanic with plenty of scars from the battlefield, joins her barnstorming team. With each new death-defying trick, Henry pushes Grace to consider her reasons for being a daredevil. Annoyed with Henry's constant interference, and her growing attraction to him, Grace continues to test the powers of the sky. After one of her risky maneuvers saves a pilot's life, a Hollywood studio offers Grace a chance to perform at the Expo. She jumps at the opportunity to secure her future. But when a stunt goes wrong, Grace must decide whether Henry, and her life, are worth risking for one final trick.
ABOUT THE AUTHOR
AMY TRUEBLOOD grew up in California only ten minutes from Disneyland which sparked an early interest in storytelling. As the youngest of five, she spent most of her time trying to find a quiet place to curl up with her favorite books. After graduating from the University of Arizona with a degree in journalism, she worked in entertainment in Los Angeles before returning to work in Arizona. Fueled by good coffee, and an awesome Spotify playlist, you can often find Amy working on the next post for her blog, Chasing The Crazies.
Nothing But Sky
is her first novel.
ABOUT THE MODERATOR
KATE WATSON is a young adult writer, wife, and mother of two, and the tenth of thirteen children. Originally from Canada, she attended college in the States and holds a BA in philosophy. A lover of travel, speaking in accents, and experiencing new cultures, she has also lived in Israel, Brazil, Utah, and the American South. She now calls Arizona home.
Shoot the Moon
is her second novel.

$11.99
ISBN: 9781635830163
Availability: On Our Shelves Now
Published: Flux - March 27th, 2018
---