E. A. Aymar: The Unrepentant - A Thriller
7PM SATURDAY, MARCH 30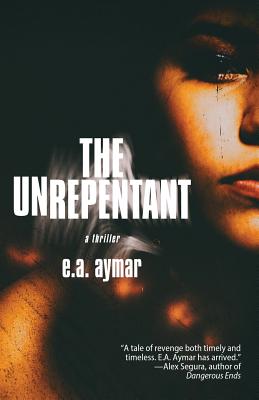 D.C.- based writer E.A. Aymar discuss his newest thriller.
Eighteen-year old Charlotte Reyes ran away from an abusive home only to end up tricked, kidnapped, and taken across the country by criminals. Charlotte manages to escape with the help of a reluctant former soldier named Mace Peterson, but she can't seem to shake the gang or the crooked cop paid to bring her back--alive or otherwise. With nowhere to run and nowhere to hide, Charlotte realizes she only has one option. She has to fight.
Set in the Virginia, Maryland, D.C. triangle, The Unrepentant combines page-gripping action and black comedy, and provides a no-holds-barred, necessary examination of the dark corners of the human mind.
Aymar will give a short reading from the book and discuss his extensive research into human trafficking and the culture of violence.
PARKING / LIGHT RAIL
Don't want to drive? Take the Light Rail! It lets off at the Central Avenue/Camelback Park-and-Ride, which has hundreds of free parking spaces across the street from Changing Hands.
ABOUT THE AUTHOR
E.A. AYMAR's most recent thriller,
The Unrepentant
, was published in March of 2019 by Down and Out Books. His is a monthly columnist with the
Washington Independent Review of Books
and managing editor of The Thrill Begins, the International Thriller Writer's online resource for aspiring and debut thriller writers; additionally, Aymar serves on the national board of that organization. He was born in Panama and now lives and writes in the DC/MD/VA triangle.

$17.95
ISBN: 9781948235587
Availability: Not Available In-Store - Usually Ships from Warehouse in 1-5 Days
Published: Down & Out Books - March 4th, 2019
---