FAMILY EVENT
Storytime with Mikela Prevost : Let's Have a Dog Party in conversation with Juana Martinez-Neal
10AM SATURDAY, MARCH 23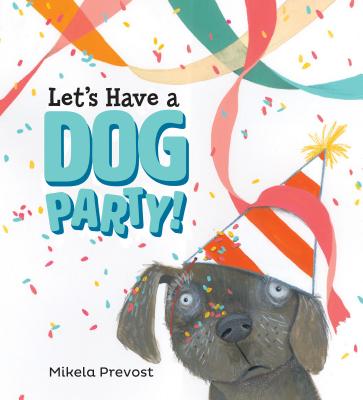 Join us in Tempe for a special storytime with author and illustrator Mikela Prevost as she reads from her debut picturebook that celebrates friendship and encourages empathy.
Kate and Frank are best friends. To celebrate Frank's birthday, Kate throws him a party with all her favorite things: lots of friends, dancing in circles, loud singing, and sparkly confetti everywhere. But best friends don't always have the same taste in parties. Frank prefers quiet, sun-drenched naps on his favorite rug. So he hides. Kate must find a way to bring Frank back to the party--on his own terms. This tender debut picture book by Mikela Prevost is a fresh take on the classic birthday-party story, and one that encourages empathy and the art of listening.
Mikela is joined by author and illustrator Juana Martinez-Neal.
ABOUT THE AUTHOR
MIKELA PREVOST loves throwing parties! But she also loves to read in quiet rooms. So if you ever throw a book party, she would love to be invited. Mikela's illustrations have won awards and have been recognized by the Society of Illustrators.
Let's Have a Dog Party!
is her first picture book as both author and illustrator. Mikela currently lives in Arizona with her husband, three children, two desert tortoises, and one dog.
JUANA MARTINEZ-NEAL is the daughter and granddaughter of painters. She started her story in Lima, Peru, and then moved to the United States. The winner of a 2018 Pura Belpr' Illustrator Award for La Princesa and the Pea by Susan Middleton Elya, Juana Martinez-Neal is still writing the story of her life, with the help of her husband and three children, in Arizona.

$17.99

ISBN: 9780451481177
Availability: Special Order - Subject to Availability
Published: Viking Books for Young Readers - March 19th, 2019
---