Martin Gibson: Historic Tales from Ahwatukee Foothills
2PM SATURDAY, MARCH 9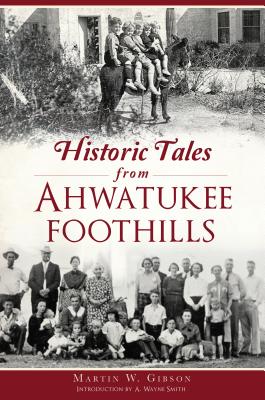 Local historian Marty Gibson, author of Arcadia Publishing's Phoenix's Ahwatukee Foothills, will present on his latest book, The History Press' Historic Tales from Ahwatukee Foothills.
In addition to behind-the-scenes anecdotes about many little-known aspects of the village's history, Gibson draws on the first-hand knowledge of long-time area personalities, making for a lively, entertaining and educational experience for all!
Phoenix's Ahwatukee Foothills grew from open desert to a community of nearly ninety thousand in just a few decades. From the first homesteaders and farmers to the modern visionaries and trailblazers who established homes and businesses, it is a very compelling story. Discover the mystery of the Lost Ranch, the reason for Elliot Road's misspelling, the battle over annexation and the origins of the Easter Parade. Local historian Marty Gibson recounts the challenges, struggles and successes in this collection of tales from the other side of the hill.
ABOUT THE AUTHOR
MARTIN GIBSON grew up on Long Island and graduated from the New York Institute of Technology. He is a stained-glass artist, accomplished photographer and avid hiker and has won numerous competitive public speaking awards. His passion for local history was sparked by the lack of historical resources in the village profiled in this book. A thirty-year Arizona resident, Gibson makes his home in the former Kyrene farming community.

$21.99
ISBN: 9781467140317
Availability: On Our Shelves Now
Published: History Press - January 28th, 2019
---