Betty Webb (The Panda of Death) and Donis Casey (The Wrong Girl)
7PM WEDNESDAY, MARCH 11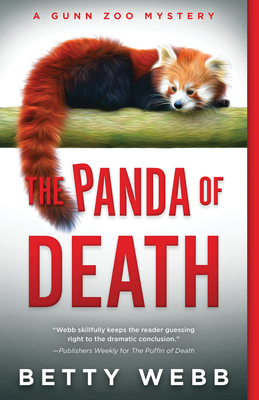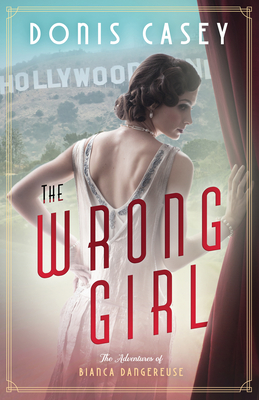 California cast its spell on Betty Webb and Donis Casey, two Arizona authors whose latest mysteries, set exactly one hundred years apart, are so different despite being set in the same state.
Webb's
Panda of Death
is a contemporary mystery featuring happily married California zookeeper Theodora Bentley, who is celebrating the arrival of an adorable red panda named Poonya to the Gunn Zoo. Webb will discuss how she got the idea for the book, the most personal she's ever written, and explain why the animal on the cover isn't black and white.
Casey's
The Wrong Girl
features Blanche Tucker, a headstrong teenager who runs away from home and becomes a silent movie star in Roaring Twenties Hollywood. Casey will explain why, after a dozen years writing a mystery series about Alafair Tucker—who raised ten rambunctious children on a farm in Oklahoma during the booming 1910s—she decided to send one of them reeling into the 1920s.
ABOUT THE AUTHORS
As a journalist, Betty Webb interviewed U.S.presidents, astronauts who walked on the moon, and Nobel Prize-winners, as well as the homeless, the dying, and polygamy runaways. Her dark Lena Jones mysteries, based on stories she covered as a reporter, include
Desert Lost
("One of the Top Five Mysteries of 2009,"
LibraryJournal
),
Desert Wives
("Eye-popping,"
New York Times
) and many others. Publishers Weekly called them "mysteries with a social conscience." Betty's humorous Gunn Zoo series debuted with the critically-acclaimed
The Anteater of Death
. A syndicated book reviewer for more than 30 years, Betty is a member of National Federation of Press Women, the Authors Guild, and Mystery Writers of America. She also serves as Writer-In-Residence at various libraries, helping aspiring writers with their manuscripts. Betty's 17th book,
Desert Redemption
, was released March 12, 2019 to critical acclaim.
The Panda of Death
, the sixth Gunn Zoo mystery, will be released March 3, 2020. Betty is currently working on "Lost in Paris," a novel set during Paris's Jazz Age (1920-1930).
Donis Casey is the author of The Wrong Girl, the introduction to a fresh new series starring Bianca LaBelle, star of the silent screen action serial, The Adventures of Bianca Dangereuse. In addition to this coming-of-age tale of a girl in the glamorous 1920s, Donis is also the author of the Alafair Tucker Mysteries, an award-winning series featuring the sleuthing mother of ten children, set in Oklahoma during the booming 1910s. Donis is a former teacher, academic librarian, and entrepreneur. She lives in Tempe, AZ

$15.99
ISBN: 9781492699149
Availability: On Our Shelves Now
Published: Poisoned Pen Press - March 3rd, 2020
---

$26.99
ISBN: 9781492699187
Availability: Not Available In-Store - Usually Ships from Warehouse in 1-5 Days
Published: Poisoned Pen Press - November 11th, 2019
---